Apple place a great deal of stock in the catch-cry "It just works…" with reference to all of their products simplicity and usability. Every now and then however it becomes a bit harder to swallow. Today's case in point: FaceTime setup, that frankly didn't just work at all.
For iPod Touch users (about 37% of Apple's user base based on recent numbers) a user requires an email address that is also an AppleID to make it all work. This seems okay to me so upon purchasing a new iPod Touch for my son I created a new account for him and started setting it up.
I chose to create the AppleID through the Apple website. When creating a new AppleID this way it looks something like this:
The resulting window looked like this: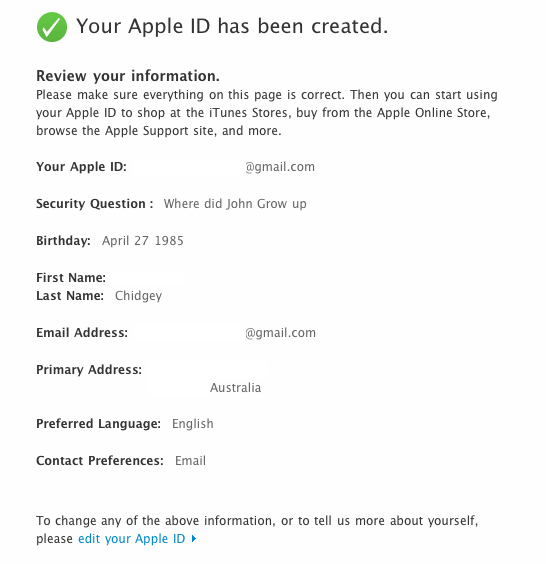 Naturally I thought all was well as I verified my email address and proceeded to the new iPod Touch. When I entered the correct information into the "Enter AppleID" dialog: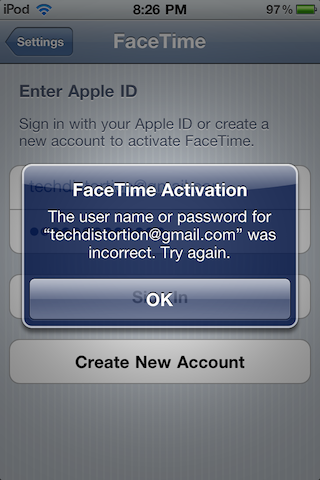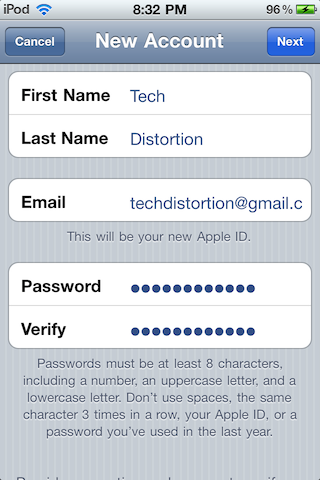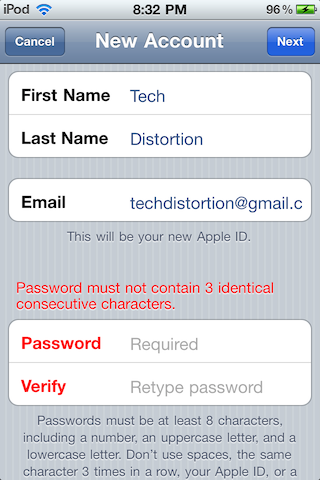 Once told my password was incorrect I tried re-entering it with no success. Then I tried recreating the account using the iPod Touch interface (3rd pane above) and was pleased to find the helpful password guidelines in small text below the Verify field. I decided to flex the muscles of this password checker and was surprised that whilst it found my 3 consecutive characters (4th pane above) it did NOT find the missing uppercase character in a subsequent attempt to break it.
Hitting the forums I found that it was about February, 2011 that Apple changed their password requirements to something stricter. The problems here are three-fold: A) The password rules are not enforced or even suggested directly on the Apple Website, B) the error indicating the password is incorrect is in itself incorrect, and C) the iOS interface doesn't fully enforce the password rules either.
To get FaceTime to work you need a mostly compliant password - stick to the rules and you'll be fine. My problem with this is more that this issue is hardly new (nearly 8 months old - It appeared as early as I could find it, on the 8th of September 2010 in this Apple support article) and it could be easily rectified with an update to the web-site backend code and the FaceTime application on iOS. A series of solutions that worked for me showed up about a month later with no help from Apple. Sorry Steve but the rules weren't equally applied and as such, it didn't just work.