Apple's new Apple Watch Series 6 was released with several new bands, of which the two most controversial are the Solo Braid and Solo Sport Loop bands. Whilst the braided band might look nice, my instant reaction was "that's going to catch on everything" and I've heard a few anecdotal reports floating around the internet recently of threads being pulled on these bands as some evidence to validate my ultimate choice not to get that one.
Whilst I applaud Apple's "Create Your Style" watch and band selector, the fact you STILL can't select a Nike band or a Hermes band with your new watch. (I know right? No Hermes? I guess there's always a Hermes store for that…the bands are next to the riding helmets I hear…)
Per Apple's directions when ordering, I dutifully printed out the measuring tape/paper cutout measurement implement to find my wrist size was between 6 and 7 - exactly half way. I opted for a 7 when I ordered, plain white then attended the Chermside Apple Store to pick it up at a scheduled time through their door / COVID19 "window" for pickups.
Once in hand I opened and hastily put it on the watch and my wrist only to find it was too loose. Logic being that this was going to probably stretch over time, I went back to the "window" to swap it for a Size 6, one size down. After attempting to return just the band, and failing, then trying multiple times to return the entire watch, just to swap the band, after nearly 45 minutes I had the right fitting band and was on my way.
I'm not sure I'm complaining exactly as everything is relative. There are other parts of the world where Apple Stores are still closed due to local COVID19 lockdown restrictions, so I had it good…for sure.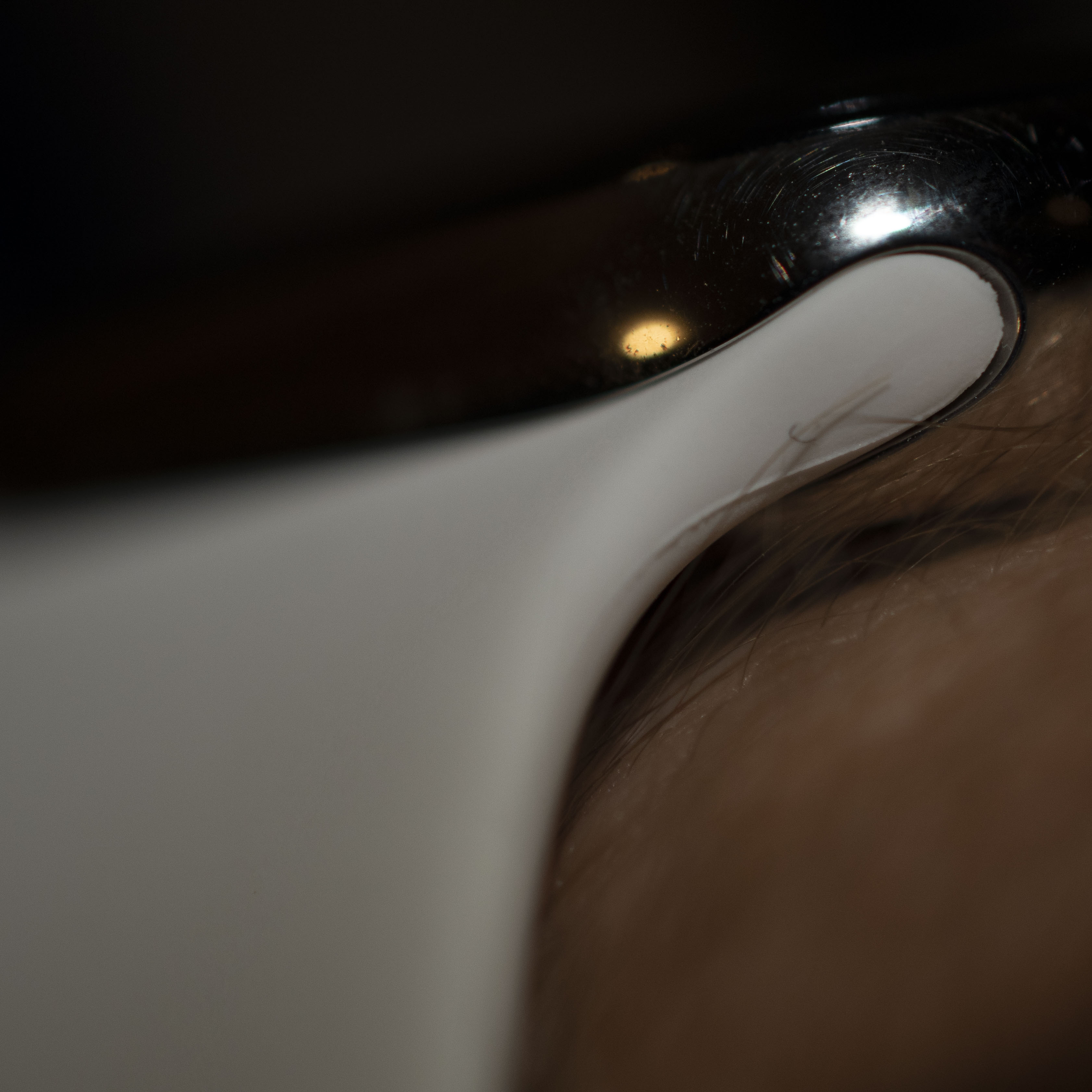 The gap at the edge is quite small and tight, which is how I like to wear my watches. (I hate loose watches)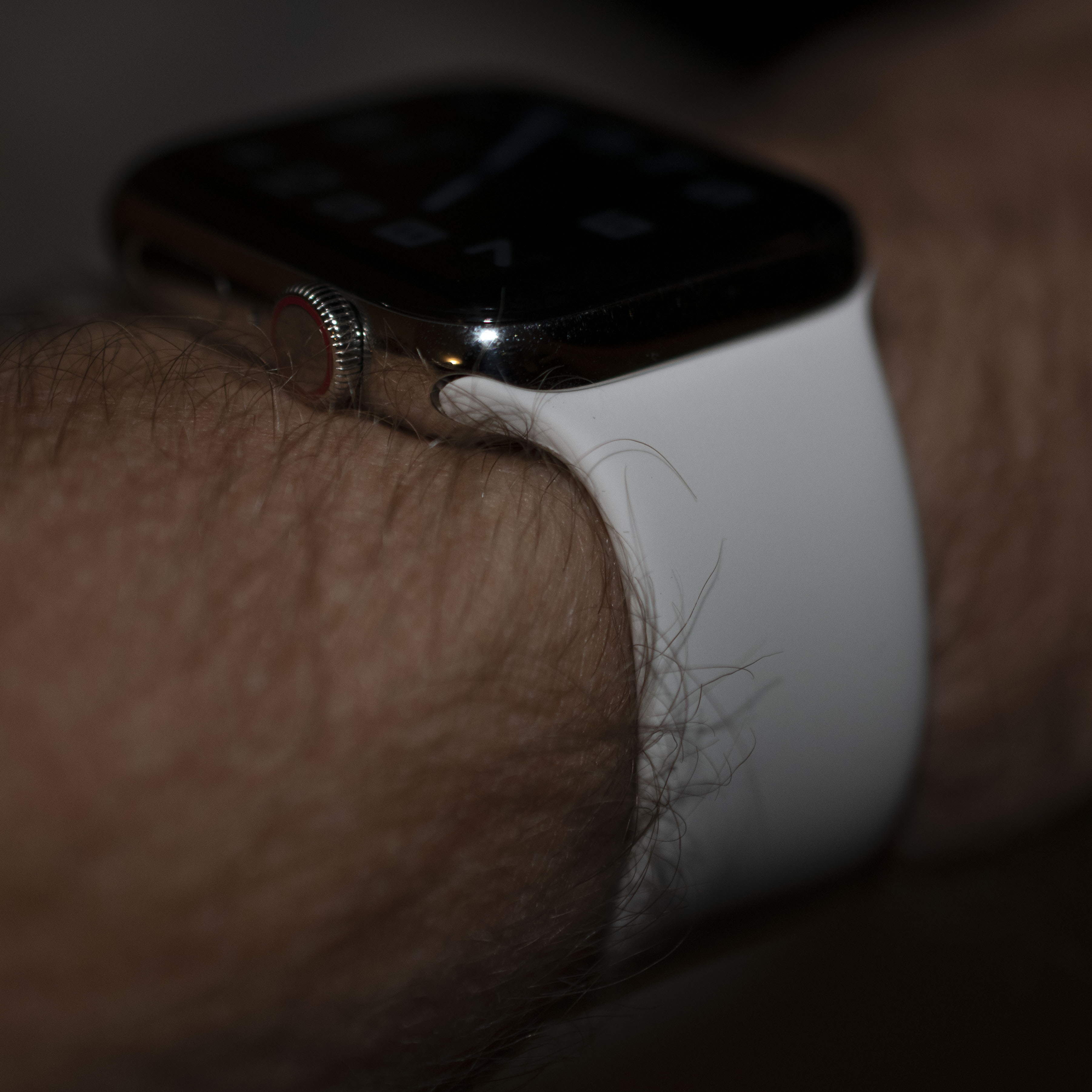 The band to the untrained eye looks just like a traditional White Sport Band.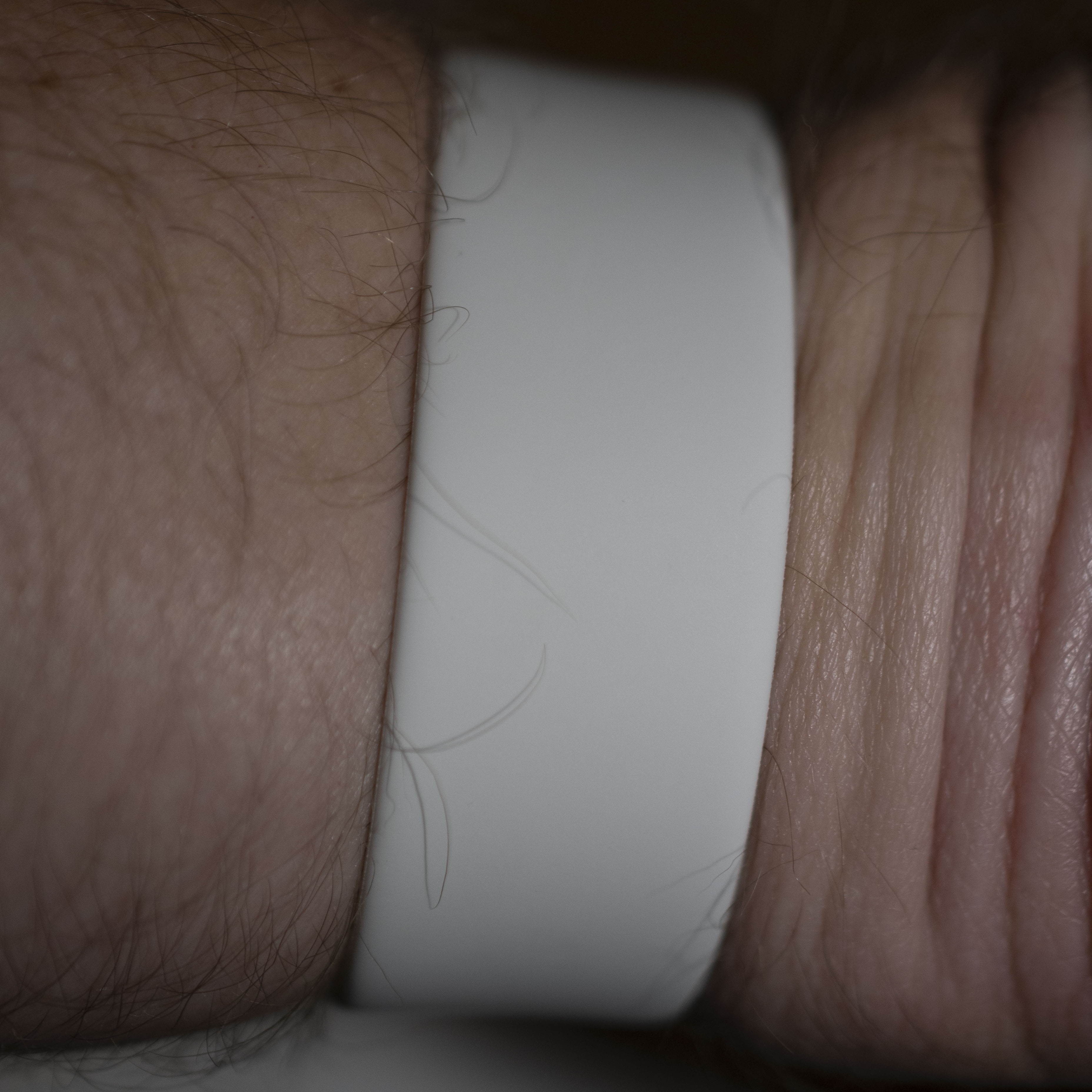 The giveaway is underneath where there is no pin, and ultimately the reason that I like this band so much more than any of the existing sport bands. On standard two-piece sport bands, the pin isn't so much the issue, it's the slide-under segment through the hole that pulls out arm hairs on the way and places pressure on my carpel tunnels after many hours of wearing. (Sure I could wear it more loosely, but refer above - I hate doing that)
Feel and Comfort
The solo loop band is softer than my White Sport Band and is elastic but firm. The rubber-like texture is balanced with a smooth finish so it doesn't grab your arm hairs too much like a rubber-band would when you take it off or put it on.
Beyond this I've found that like the other sport bands it's the best option when you get it wet as it's quick and easy to dry.
I Really Wanted A Nike Sport Loop Though
I've been a huge fan of my nearly two year old Blue Sport Loop band so much so that I've worn it more than any other band during that time and it's frayed at the loop-back buckle and generally a bit worse for wear.
I had secretly hoped that when Apple released the Series 6 they would open up the selector to include Nike bands as options, alas they did not. So after wearing the Solo Loop for a week, I went back to the Apple Store and grabbed the band I actually wanted: the Spruce Aura Sport Loop.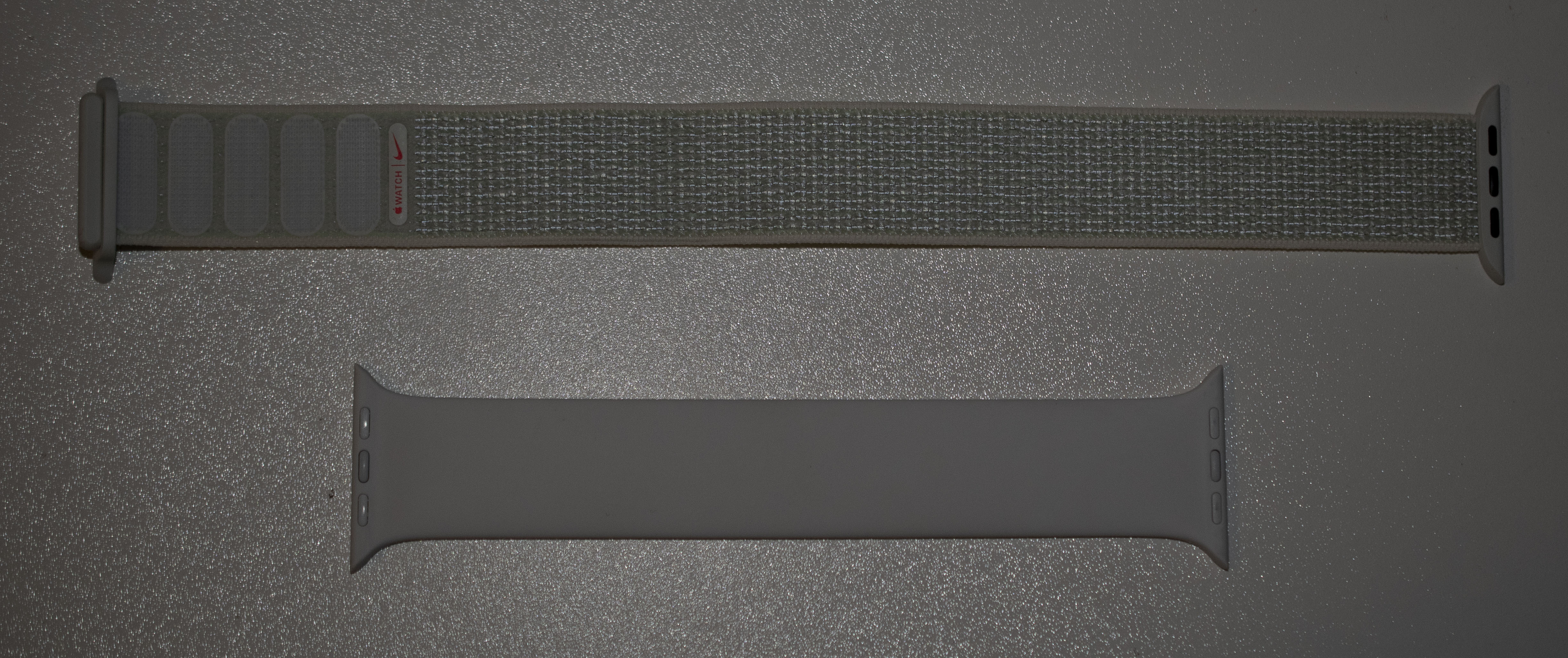 Side by side the Pure White of the Solo Loop contrasts with the subtle Green weave of the Nike Sport Loop.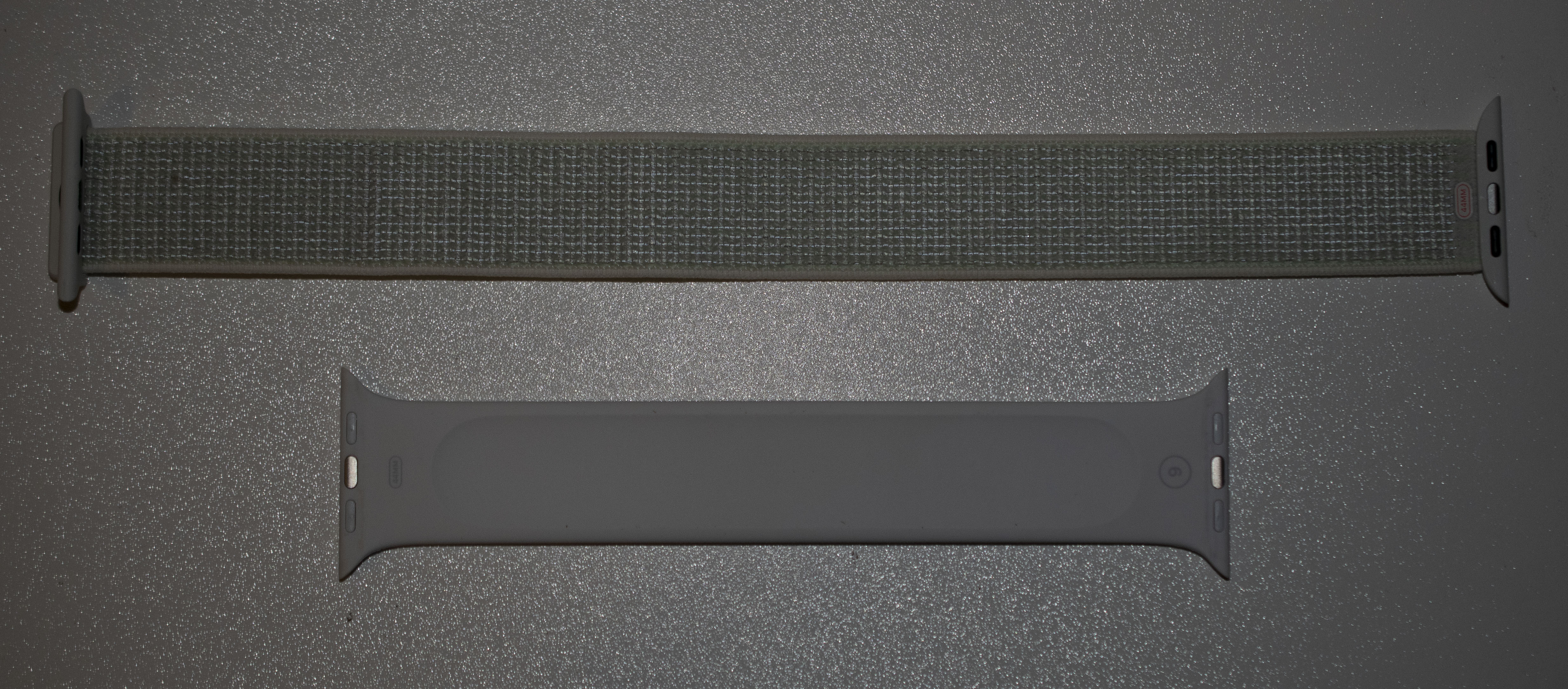 The Nike Loop is made from the same material and is just as comfortable as my previous favourite comfortable band with the bonus of being a pleasant light colour that's reflective in the dark.
Concerns with the Solo Loops
Much has been written about the Solo Loop being a bad customer experience and certainly with so many Apple Stores not functioning as they used to due to COVID19 restrictions, finding the best fit is more difficult than it otherwise would be. That said, were they open the truly best way to get a feel for the band comfort isn't wearing it in the store for two minutes - you really need serious time with it in general use for a few days or weeks to know for sure if it will work for you in that size.
Notwithstanding this the other issue is resale. Previously you could sell your Apple Watch or hand it down to other family members but now the variable of "will it fit their wrist" needs to be considered. If not, you're up for another solo band that fits the recipient or one with flexible sizing that fits anyone.
If you can look past these issues, then the solo sport loop is comfortable, simple and I think better than the other Sport Bands on offer. That said…I'll be sticking with my recommendation for the Sport Loops as the best all-round band for the Apple Watch.