Total of 314 posts
Herein you'll find articles on a very wide variety of topics about technology in the consumer space (mostly) and items of personal interest to me. I have also participated in and created several podcasts most notably Pragmatic and Causality and all of my podcasts can be found at The Engineered Network.
I've been podcasting from close to a decade and whilst I'm not what some might refer to as the "Old Guard" I've come across someone that definitely qualifies as such: Adam Curry.
Interestingly when I visited Houston in late 2019 pre-COVID19 my long-time podfriend Vic Hudson suggested I catch up with Adam as he lived nearby and referred to him as the "Podfather." I had no idea who Adam was at that point and thought nothing of it at the time and although I caught up with Manton Reece at the IndieWeb Meetup in Austin I ran out of time for much else. Since then a lot has happened and I've come across Podcasting 2.0 and thus began my somewhat belated self-education of my pre-podcast-involvement podcasting history of which I had clearly been ignorant until recently.
In the first episode of Podcasting 2.0, "Episode 1: We are upgrading podcasting" on the 29th of August, 2020 at about 17 minutes in, Adam regales the story of when Apple and Steve Jobs wooed him with regards to podcasting as he handed over his own Podcast Index as it stood at the time to Apple as the new custodians. He refers to Steve Jobs' appearance at D3 and at 17:45, Steve defined podcasting as being iPod + Broadcasting = Podcasting, further describing it as "Wayne's World for Podcasting" and even plays a clip of Adam Curry complaining about the unreliability of his Mac.
The approximate turn of events thereafter: Adam hands over podcast index to Apple, Apple builds podcasting into iTunes and their iPod line up and become the largest podcast index, many other services launch but indies and small networks dominate podcasting for the most part but for the longest time Apple didn't do much at all to extend podcasting. Apple added a few RSS Feed namespace tags here and there but did not attempt to monetise Podcasting even as many others came into the Podcasting space, bringing big names from conventional media and with them many companies starting or attempting to convert podcast content into something that wasn't as open as it had been with "exclusive" pay-for content.
What Do I Mean About Open?
To be a podcast by its original definition it must contain an RSS Feed, that can be hosted on any machine serving pages to the internet, readable by any other machine on the internet with an audio tag referring to an audio file that can be streamed or downloaded by anyone. A subscription podcast requires login credentials of some kind, usually associated with a payment scheme, in order to listen to the audio of those episodes. Some people draw the line at free = open (and nothing else), others are happy with the occasional authenticated feed that's still available on any platform/player as that still presents an 'open' choice, but much further beyond that (won't play in any player, not everyone can find/get the audio) and things start becoming a bit more closed.
Due to their open nature, tracking of podcast listeners, demographics and such is difficult. Whilst advertisers see this as a minus, most privacy conscious listeners see this as a plus.
Back To The History Lesson
With big money and big names a new kind of podcast emerged, one behind a paywall with features and functionality that other podcast platforms didn't or couldn't have with a traditional open podcast using current namespace tags. With platforms scaling and big money flowing into podcasting, it effectively brought down the average ad-revenue across the board in podcasting and introduced more self-censorship and forced-censorship of content that previously was freely open.
With Spotify and Amazon gaining traction, more multi-million dollar deals and a lack of action from Apple, it's become quite clear to me that podcasting as I've known it in the past decade is in a battle with more traditional, radio-type production companies with money from their traditional radio, movie and music businesses behind them. The larger the more closed podcast eco-systems become, the harder it then becomes for those that aren't anointed by those companies as being worthy, to be heard amongst them.
Advertisers instead of spending time and energy with highly targeted advertising by carefully selecting shows (and podcasters) individually to attract their target demographic, instead they start dealing only with the bigger companies in the space since they want demographics from user tracking with bigger companies claiming a large slice of the audience they then over-sell their ad-inventory leading to lower-value DAI and less-personal advertising further driving down ad-revenues.
(Is this starting to sound like radio yet? I thought podcasting was supposed to get us away from that…)
Finally another issue emerged: that of controversial content. What one person finds controversial another person finds acceptable. With many countries around the world, each with different laws regarding freedom of speech and with people of many different belief systems, having a way to censor content with a fundamentally open ecosystem (albeit with partly centralised search) was a lever that would inevitably be pulled at some point.
As such many podcasts have been removed from different indexes/directories for different reasons, some more valid than others perhaps, however that is a subjective measure and one I don't wish to debate here. If podcasts are no longer open then their corporate controller can even more easily remove them in part or in whole as they control both the search and the feed.
To solve the problems above there are a few key angles being tackled: Search, Discoverability and Monetisation.
Search
Quick and easy, the Podcast Index is a complete list of any podcast currently available that's been submitted. It isn't censored and is operated and maintained by the support of it's users. As it's independent there is no hierarchy to pressure the removal of content from it.
Monetisation
The concept here is ingenuous but requires a leap of faith (of a sort). Bitcoin or rather Lightning, which is a micro-transaction layer that sits aside Bitcoin. If you are already au fait with having a Bitcoin Node, Lightning Node and Wallet then there's nothing for me to add but the interesting concept is this: by submitting your Node address in your Podcast RSS feed (using the podcast:value tag) a compliant Podcast player can then optionally use the KeySend Lightning command to send a periodic payment "as you listen." It's voluntary but it's seamless.
The podcaster sets a suggested rate in Sats (Satoshis) per minute of podcast played (recorded minute - not played minute if you're listening at 2x, and the rate is adjustable by the listener) to directly compensate the podcast creator for their work. You can also "Boost" and provide one-off payments via a similar mechanism to support your podcast creator.
The transactions are so small and carry such minimal transaction fees that effectively the entire amount is transferred from listener to podcaster without any significant middle-person skimming off the top in a manner that both reflects the value in time listened vs created and without relying on a single piece of centralised infrastructure.
Beyond this the podcaster can choose additional splits for the listener streaming Sats to go to their co-hosts, to the podcast player app-developer and more. Imagine being able to directly compensate audio editors, artwork contributors, hosting providers all directly and fairly based on listeners actually consuming the content in real time.
This allows a more balanced value distribution and protects against the current non-advertising podcast-funding model via a support platform like Patreon and Patreon (oh I mean Memberful but that's actually Patreon ). When Patreon goes out of business all of those supportive audiences will be partly crippled as their creators scramble to migrate their users to an alternative. The question is will it be another centralised platform or service, or a decentralised system like this?
That's what's so appealing about the Podcasting 2.0 proposition: it's future proof, balanced and sensible and it avoids the centralisation problems that have stifled creativity in the music and radio industries in the past. There's only one problem and it's a rather big one: the lack of adoption of Lightning and Bitcoin. Currently only Sphinx supports podcast KeySend at the time of publishing and adding more client applications to that list of one is an easier problem to solve than listener mass adoption of BitCoin/Lightning.
Adam is betting that Podcasting might be the gateway to mass adoption of BitCoin and Lightning and if he's going to have a chance of self-realising that bet, he will need the word spread far and wide to drive that outcome.
As of time of writing I have created a Causality Sphinx Tribe for those that wish to contribute by listening or via Boosting. It's already had a good response and I'm grateful to those that are supporting Causality via that means or any other for that matter.
Discoverability
This is by far the biggest problem to solve and if we don't improve it dramatically, the only people and content that will be 'findable' will be that of the big names with big budgets/networks behind them, leaving the better creators without such backing, left lacking. It should be just as easy to find an independent podcast with amazing content made by one person as it is to find a multi-million dollar podcast made by an entire production company. (And if the independent show has better content, then the Sats should flow to them…)
Current efforts are focussed on the addition of better tags in the Podcasting NameSpace to allow automated and manual searches for relevant content, and to add levers to improve promotability of podcasts.
They are sensibly splitting the namespace into Phases, each Phase containaing a small group of tags and progressively agreeing several tags at a time with the primary focus of closing out one Phase of tags before embarking on too much detail for the next. The first phase (now released) included the following:
< podcast:locked > (Technically not discoverability) If 'yes' the podcast platform is NOT permitted to be imported. This needs to be implemented by all platforms (or as many as possible) to be effective in preventing podcast theft which is rampant on platforms like Anchor aka Spotify
< podcast:transcript > A link to an episode transcript file
< podcast:funding > (Technically not discoverability) Link to the approved funding page/method (in my case Patreon)
< podcast:chapters > A server-side JSON format for chapters that can be static or collaborative (more below)
< podcast:soundbite > Link to one or more excerpts from the episode for a prospective listener to check out the episode before downloading or streaming the whole episode from the beginning
I've implemented those that I see as having a benefit for me, which is all of them (soundbite is a WIP for Causality), with the exception of Chapters. The interesting opportunity that Adam puts forward with chapters is he wants the audience to be able to participate with crowd-sourced chapters as a new vector of audience participation and interaction with podcast creators. They're working with HyperCatcher's developer to get this working smoothly but for now at least I'll watch from a safe distance. I think I'm just too much of a control freak to hand that out on Causality to others to make chapter suggestions. That said it could be a small time saver for me for Pragmatic…maybe.
The second phase (currently a work in progress) is tackling six more:
< podcast:person > List of people that are on an episode or the show as a whole, along with a canonical reference URL to identify them
< podcast:location > The location of the focus of the podcast or episodes specific content (for TEN, this only makes sense for Causality)
< podcast:season > Extension of the iTunes season tag that allows a text string name in addition to the season number integer
< podcast:episode > Modification of the iTunes episode tag that allows non-integer values including decimal and alpha-numeric
< podcast:id > Platforms, directories, hosts, apps and services this podcast is listed on
< podcast:social > List of social media platform/accounts for the podcast/episode
Whilst there are many more in Phase 3 which is still open, the most interesting is the aforementioned < podcast:value > where the podcaster can provide a Lightning Node ID for payment using the KeySend protocol.
TEN Makes It Easy
This is my "that's fine for John" moment, where I point out that me incorporating these into the fabric of The Engineered Network website hasn't taken too much effort. TEN runs on GoHugo as a static site generator and whilst it was based on a very old fork of Castanet, I've re-written and extended so much of that now that's not recognisable.
I already had people name tagging, people name files, funding, subscribe-to links on other platforms and social media tags and transcripts (for some episodes) already in the MarkDown YAML front-matter and templates so adding them into the RSS XML template was extremely quick and easy and required very little additional work.
The most intensive tags are those that require additional Meta-Data to make them work. Namely, Location only makes sense to implement on Causality, but it took me about four hours of Open Street Map searching to compile about 40 episode-locations worth of information. The other one is soundbite (WIP) where searching for one or more choice quotes retrospectively is time-consuming.
Not everyone out there is a developer (part or full-time) and hence rely on services to support these tags. There's a relatively well maintained list at Podcast Index and at time of writing: Castopod, BuzzSprout, Fireside, Podserve and Transistor support one or more tags, with Fireside (thank you Dan!) supporting an impressive six of them: Transcript, Locked, Funding, Chapters, Soundbite and Person.
Moving Forward
I've occasionally chatted with the lovely Dave Jones on the Fediverse (Adam's co-host and the developer working on many aspects of 2.0) and listen to 2.0 via Sphinx when I can (unfortunately I can't on my mobile/iPad as the app has been banned by my company's remote device management policy) and I've implemented the majority of their proposed tags thus far on my shows. I'm also in the process of setting up my own private BitCoin/Lightning Node.
For the entire time I've been involved in the podcasting space, I've never seen a concerted effort like this take place. It's both heartening and exciting and feels a bit like the early days of Twitter (before Jack Dorsey went public, bought some of the apps and effectively killed the rest and pushed the algorithmic timeline thus ruining Twitter to an extent). It's a coalition of concerned creators, collaborating to create a better outcome for future podcast creators.
They've seen where podcasting has come from, where it's going and if we get involved we can help deliver our own destiny and not leave it in the hands of corporations with questionable agendas to dictate.
I've been on the receiving end of failing hard drives in the past and lost many of my original podcast source audio files and more importantly a years' worth of home videos, gone forever.
Not wishing for a repeat of this I purchased an 8TB external USB HardDrive and installed BackBlaze. The problem for me though was that BackBlaze was an ongoing expense, could only be used for a single machine and couldn't really do anything other than be an offsite backup. I'd been considering a Network Attached Storage for years now and the thinking was, if I had a NAS then I could have backup redundancy1 plus a bunch of other really useful features and functionality.
The trigger was actually a series of crashes and disconnects of the 8TB USB HDD, and with the OS's limited ability to troubleshoot HDD hardware-specific issues via USB I had some experience from my previous set of HDD failures many years ago, that this is how it all starts. So I gathered together a bunch of smaller HDDs and copied across all the data to them, while I still could, and resolved to get a better solution: hence the NAS.
Looking at both QNAP and Synology and my desire to have as broad a compatibility as possible, I settled on an Intel-based Synology, which in Synology-speak, means a "Plus" model. Specifically the DS918+ presented the best value for money with 4 Bays and the ability to extend with a 5 Bay external enclosure if I really felt the need in future. I waited until the DS920+ was released and noted that the benchmarks on the 920 weren't particularly impressive and hence I stuck with the DS918+ and got a great deal as it had just become a clearance product to make way for the new model.
My series of external drives I had been using to hold an interim copy of my data were: a 4TB 3.5", a 4TB 2.5" (at that time I thought it was a drive in an enclosure you could extract), and a 2TB 3.5" drive as well as, of course, my 8TB drive which I wasn't sure was toast yet. The goal was to reuse as many of my existing drives as possible and not spend even more money on more, new HDDs. I'd also given a disused but otherwise healthy 3.5" 4TB drive to my son for his PC earlier in the year and he hadn't actually used it, so I reclaimed it temporarily for this exercise.
Here's how it went down:
STEP 1: Insert 8TB Drive and in Storage Manager, Drive Info, run an Extended SMART test…and hours later…hundreds of bad sectors. To be honest, that wasn't too surprising since the 8TB drive was periodically disconnecting and reconnecting and rebuilding its file tables - but now I had the proof. The Synology refused to let me create a Storage Pool or a Volume or anything so I resigned myself to buying 1 new drive: I saw that SeaGate Barracudas were on sale so I grabbed one from UMart and tried it.
STEP 2: Insert new 4TB Barracuda and in Storage Manager, Drive Info, run an Extended SMART test…and hours later…it worked perfectly! (As you'd expect) Though the test took a VERY long time, I was happy so I created a Storage Pool, Synology Hybrid RAID. Created a Volume, BTRFS because it came highly recommended, and then began copying over the first 4TB's worth of data to the new Volume. So far, so good.
STEP 3: Insert my son's 4TB drive and extend the SHR Storage Pool to include it. The Synology allowed me to do this and I did so for some reason without running a SMART Extended test on it first, and it let me so that should be fine right? Turns out, this was a terrible idea.
STEP 4: Once all data was copied off the 4TB data drive and to the Synology Volume, wipe that drive, extract the 3.5" HDD and insert the reclaimed 4TB 3.5" into the Synology and in Storage Manager, Drive Info, run an Extended SMART test…and hours later…hundreds of bad sectors. Um, okay. That's annoying. So I might be up for yet another HDD since I have 9TB to store.
OH DEAR MOMENT: As I was re-running the drive check the Synology began reporting that the Volume was Bad, and the Storage Pool was unhealthy. I looked into the HDD manager and saw that my sons reclaimed 3.5" drive was also full of bad sectors, as the Synology had run a periodic test while data was still copying. I also attempted to extract the 2.5" drive from the external enclosure only to discover that it was a fully integrated controller/drive/enclosure and couldn't be extracted without breaking it. (So much for that) Whilst I still had a copy of my 4TB of data in BackBlaze at this point I wasn't worried about losing data but the penny dropped: Stop trying to save money and just buy the right drives. So I went to Computer Alliance and bought three shiny new 4TB SeaGate IronWolf drives.
STEP 5: Insert all three new 4TB IronWolfs and in Storage Manager, Drive Info, run an Extended SMART test…and hours later…the first drive perfect! The second and third drives however…had bad sectors. Bad sectors. On new drives? And not only that NAS-specific, high reliability drives? John = not impressed. I extended the Storage Pool (Barracuda + 1 IronWolf) and after running a Data Scrub it still threw up errors despite the fact both drives appeared to be fine and were brand new.

This is not what you want to see on a brand new drive…
TROUBLESHOOTING:
So I did what all good geeks do and got out of the DSM GUI and hit SSH and the Terminal. I ran "btrfs check –repair" and recover, super-recover and chunk-recover and ultimately the chunk tree recovery failed. I read that I had to stop everything running and accessing the Pool so I painstakingly killed every process and re-ran the recovery but ultimately it still failed after a 24 hour long attempt. There was nothing for it - it was time to start copying the data that was on there (what I could read) back on to a 4TB external drive and blow it all away and start over.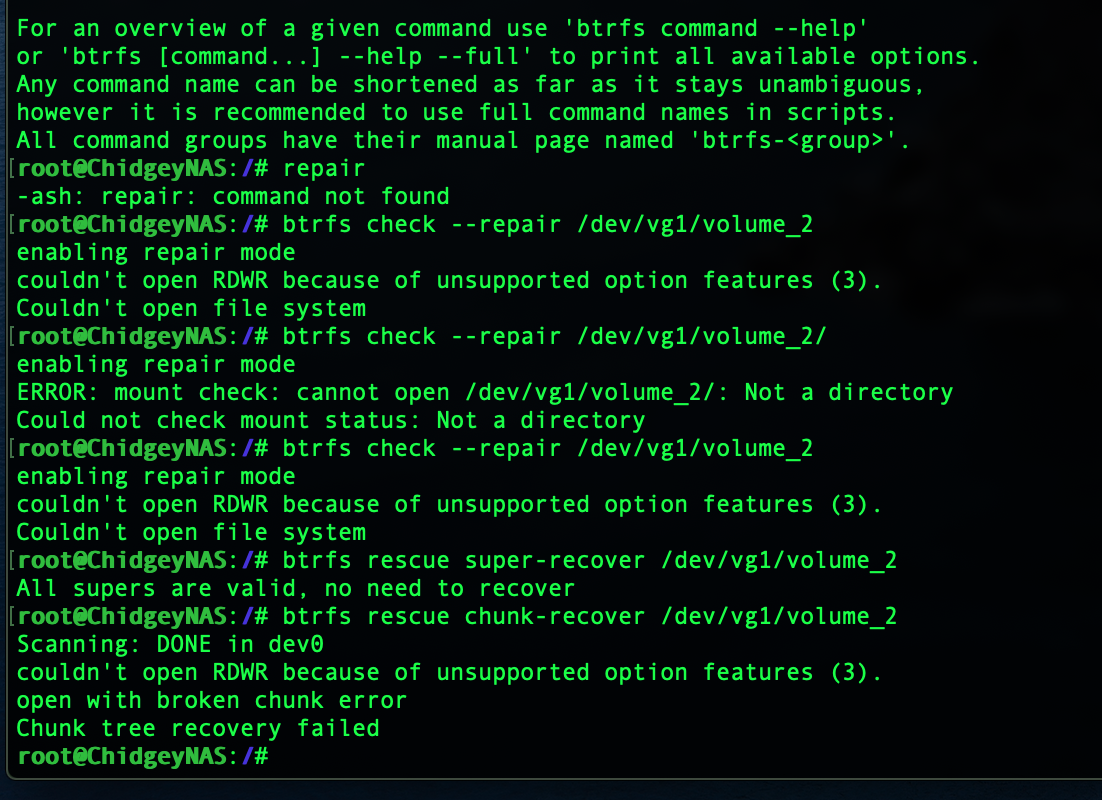 STEP 6: In the midst of a delusion that I could still recover the data without having to recopy the lot of it off the NAS (a two day exercise), I submitted a return request for first failed IronWolf, while I re-ran the SMART on the other potentially broken drive. The return policy stated that they needed to test the HDD and that could take a day or two and Computer Alliance is a two hour round trip from my house. Fortunately I met a wonderfully helpful and accomodating support person at CA on that day and he simply handed me a replacement, taking the Synology screenshot of the bad sector count and serial number confirming I wasn't pulling a switch on him and handed me a replacement IronWolf on the spot! (Such a great guy - give him a raise) I returned home, this time treating the HDD like a delicate egg the whole trip, inserted it and in Storage Manager, Drive Info, run an Extended SMART test…and hours later…perfect!
STEP 7: By this time I'd given up all hope of recovering the data and with three shiny new drives in the NAS, my 4TB of original data restored to my external drive (I had to pluck 5 files that failed to copy back from my BackBlaze backup) I wiped all the NAS drives…and started over. Not taking ANY chances I re-ran the SMART tests on all three and when they were clean (again) recreated the Pool, new Volume, and started copying my precious data back on to the NAS all over again.
STEP 8: I went back to Computer Alliance to return the second drive and this time I met a different support person, someone who was far more "by the book" and accepted the drive and asked me to come back another day once they'd tested it. I'd returned home and hours later they called and said "yeah it's got bad sectors…" (you don't say?) and unfortunately due to personal commitments I couldn't return until the following day. I grabbed the replacement drive, drove on eggshells, added it to the last free bay and in Storage Manager, Drive Info, run an Extended SMART test…and hours later…perfect! (FINALLY)
STEP 9: I copied all of the data across from all of my external drives on to the Synology. The Volume was an SHR with 10.9TB of usable space spread across x4 4TB drives, (x3 IronWolf, and x1 Barracuda). The Data Scrub passed, the SMART Tests passed, and the IronWolf-specific Health Management tests all passed with flying colours (all green, oh yes!) It was time to repurpose the 4TB 2.5" external drive as my offline backup for the fireproof safe. I reformatted it to ExFAT and set up HyperBackup for my critical files (Home Videos, Videos of the Family, my entire photo library), backed them up and put that in the safe.
CONCUSION:
Looking back the mistake was that I never should have extended the storage pool before the Synology had run a SMART test and flagged the bad sectors. In so doing it wrote data to those bad sectors and there were just too many for BTRFS to recover in the end. In addition I never should have tried to do this on the cheap. I should have just bought new drives from the get-go. Not only that, I should have just bought NAS-specific drives from the get-go as well. Despite the bad sectors and bad luck of getting two out of three bad IronWolf drives, in the end they have performed very well and completed their SMARTs faster with online forums suggesting a desktop-class HDD (the Barracuda) is a bad choice for a NAS. I now have my own test example to see if the Barracuda is actually suitable as a long-term NAS drive, since I ended up with both types in the same NAS, same age, same everything else, so I'll report back in a few years to see which starts failing first.
Ultimately I also stopped using BackBlaze. It was slowing down my MacBook Pro, I found video compression on data recovery that was frustrating, and even with my 512GB SSD on the MBP with everything on it, I would often get errors about a lack of space for backups to BackBlaze. Whilst financially the total lifecycle cost of the NAS and the drives is far more than BackBlaze (or an equivalent backup service) would cost me, the NAS can also do so many more things, than just to backup my data via TimeMachine.
But that's another story for another article. In the end the NAS plus drives cost me $1.5k AUD, 6 trips to two different computer stores and 6 weeks from start to finish, but it's been running now since August 2020 and hasn't skipped a beat. Oh…my…NAS.
---
Redundancy against the failure of an individual HDD ↩︎
I've been exploring my new 200-500mm Nikon f/5.6 Zoom Lens on my D500 and pushing the limits of what it can do. I've used it for several weeks taking photos of Soccer and Cricket and I thought I should run a few of my own lens sharpness tests to see how it's performing in a controlled environment.
As in my previous Lens Shootout I tested sharpness indoors, with controlled lighting conditions setting the D500 on a tripod, set with a Timer and adjusting the shutter speed leaving a constant shutter speed of 1/200th of a second, with Auto ISO and tweaked the Exposure during post to try and equalise the light level between exposures.
Setting the back of some packaging with a mixture of text and symbols as the target with the tripod at the same physical distance for each test photo.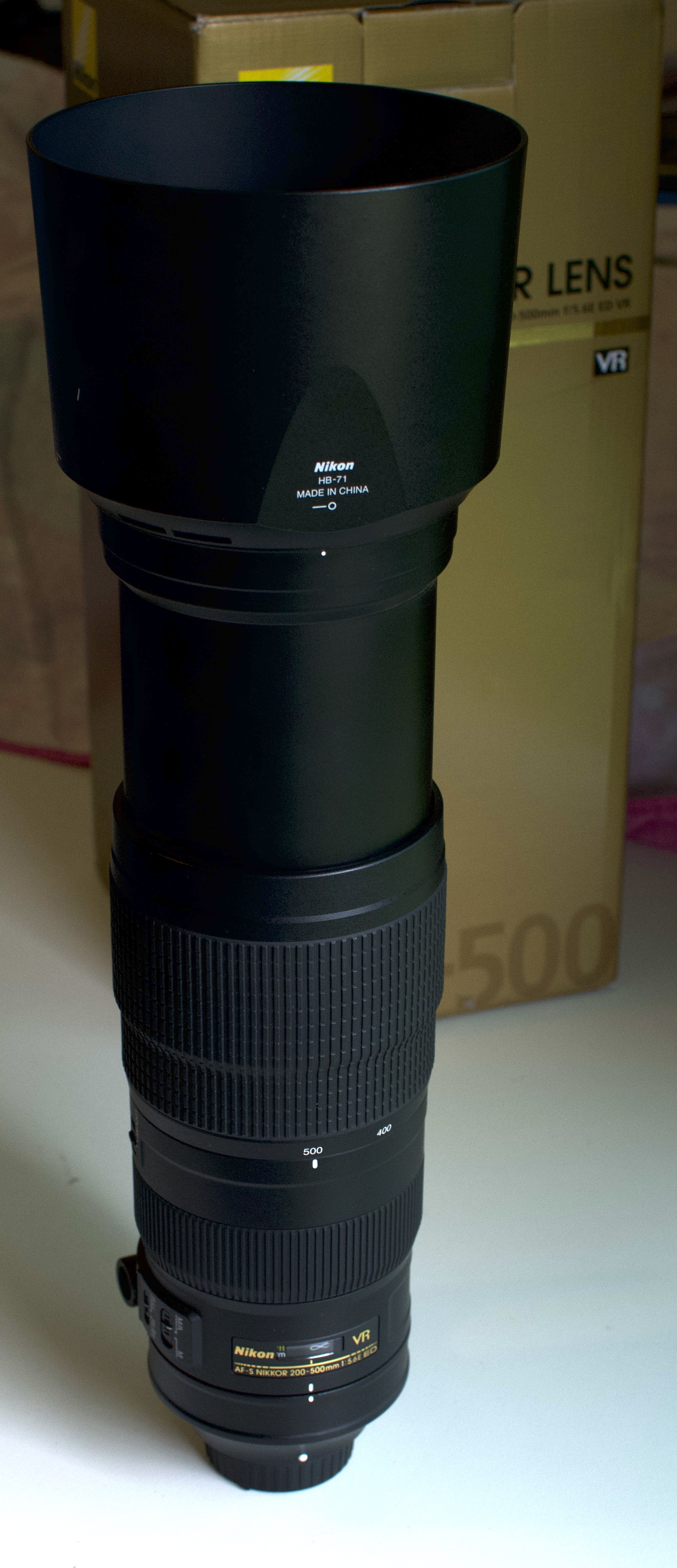 I took photos across the aperture range at f/5.6, f/8 and f/11, cropped to 1,000 x 1,000 pixels in both the dead-center of the frame and the bottom-right edge of the frame.
---
200mm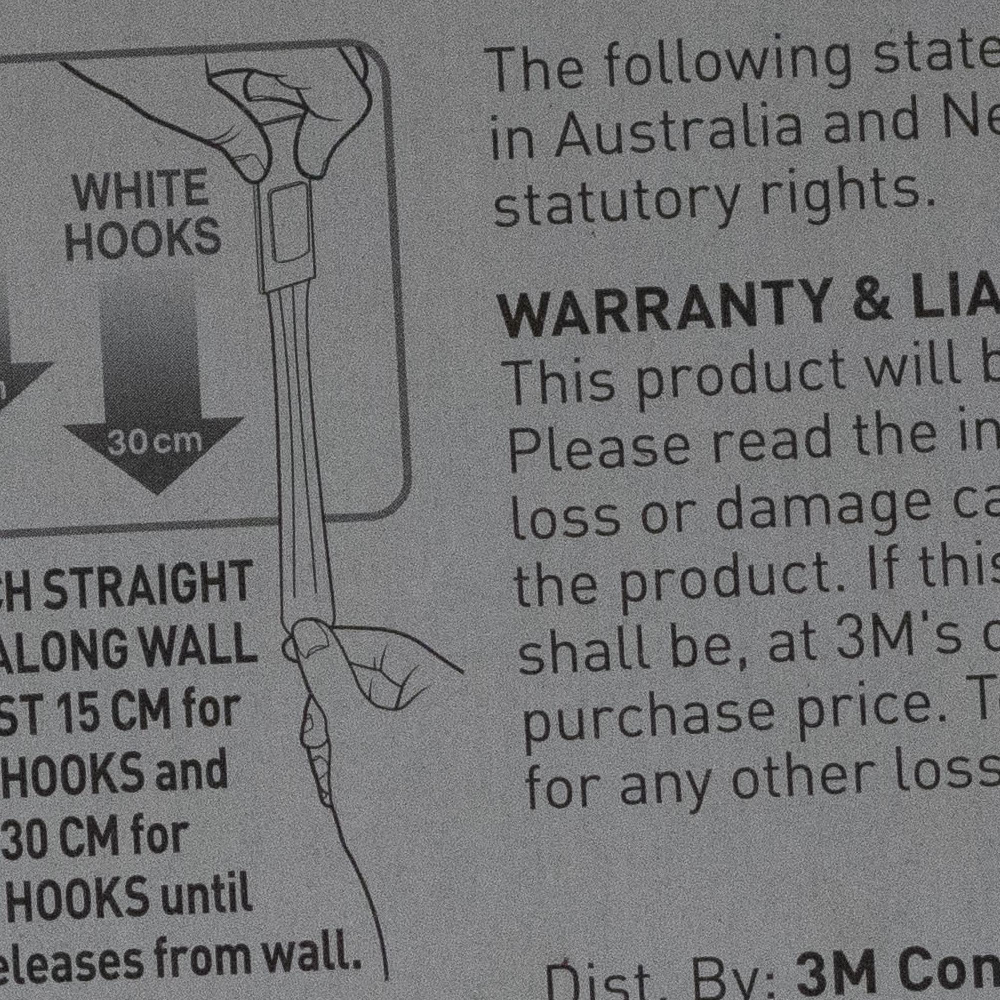 200mm Center Crop f/5.6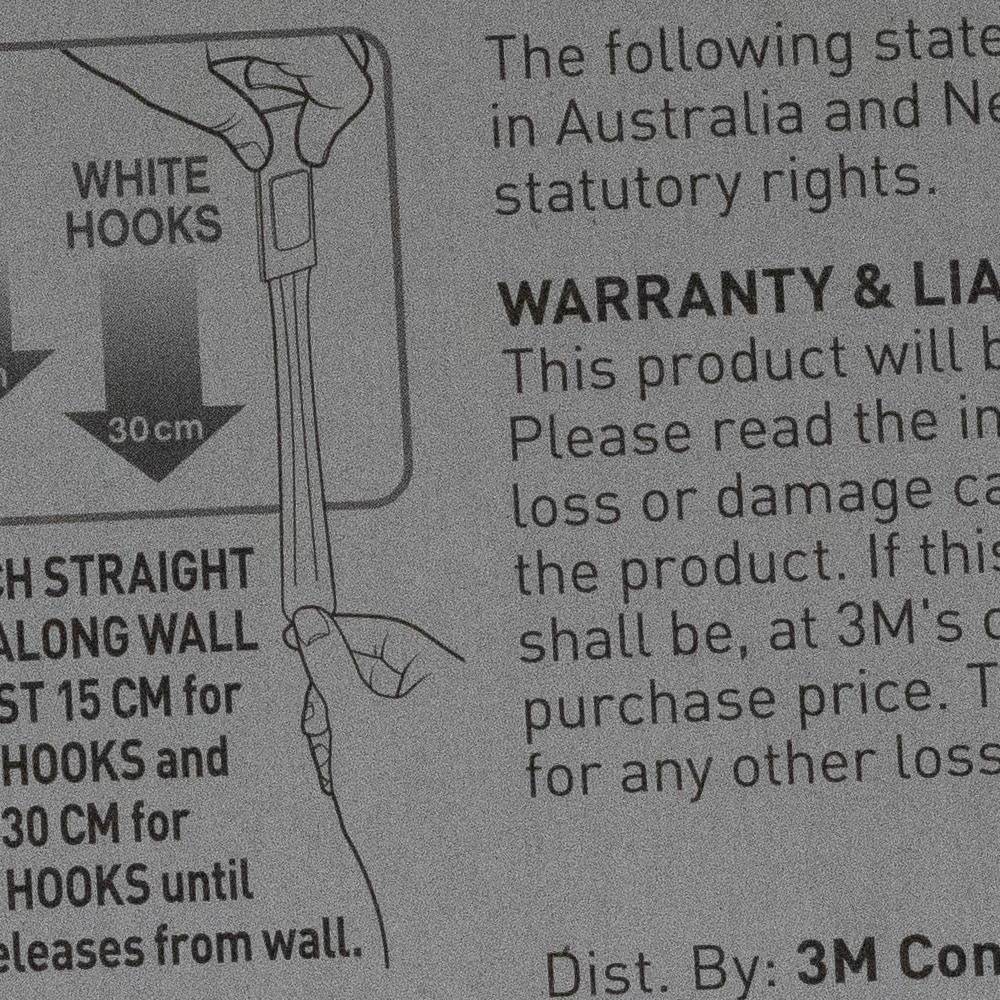 200mm Center Crop f/8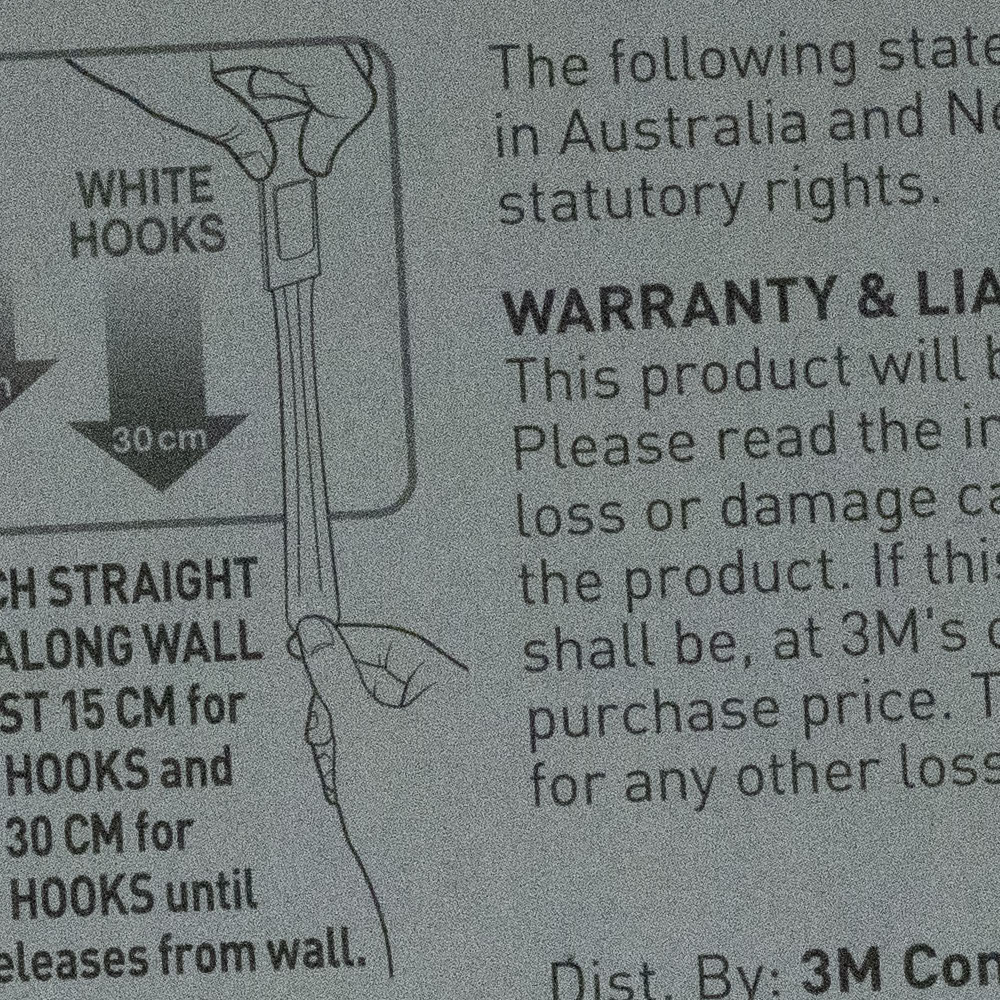 200mm Center Crop f/11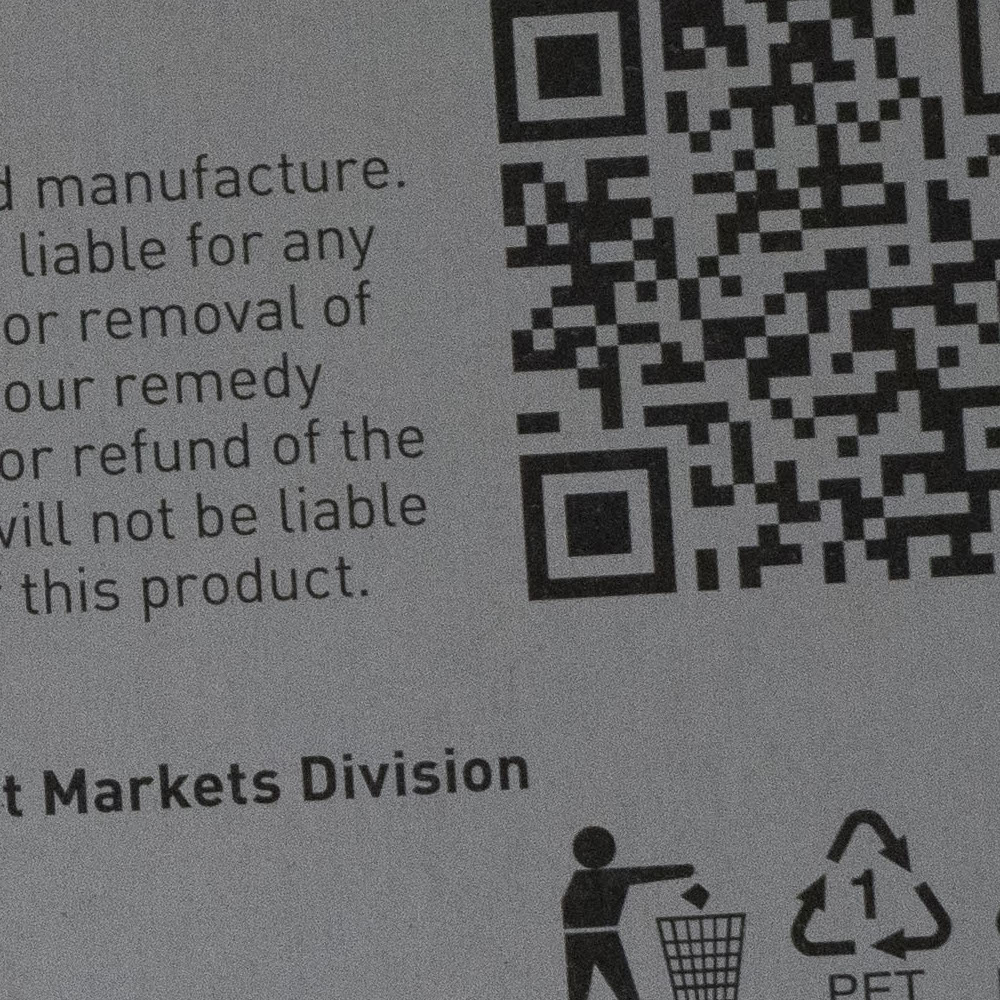 200mm Edge Crop f/5.6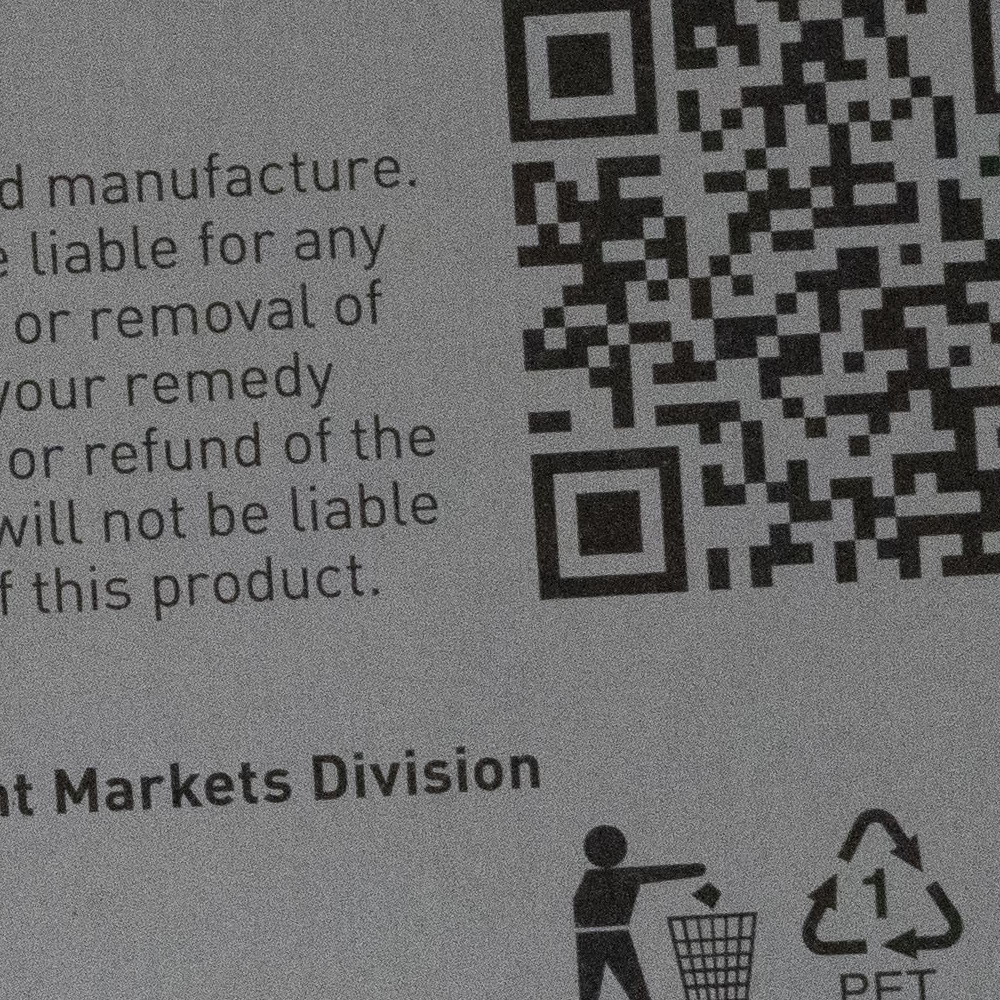 200mm Edge Crop f/8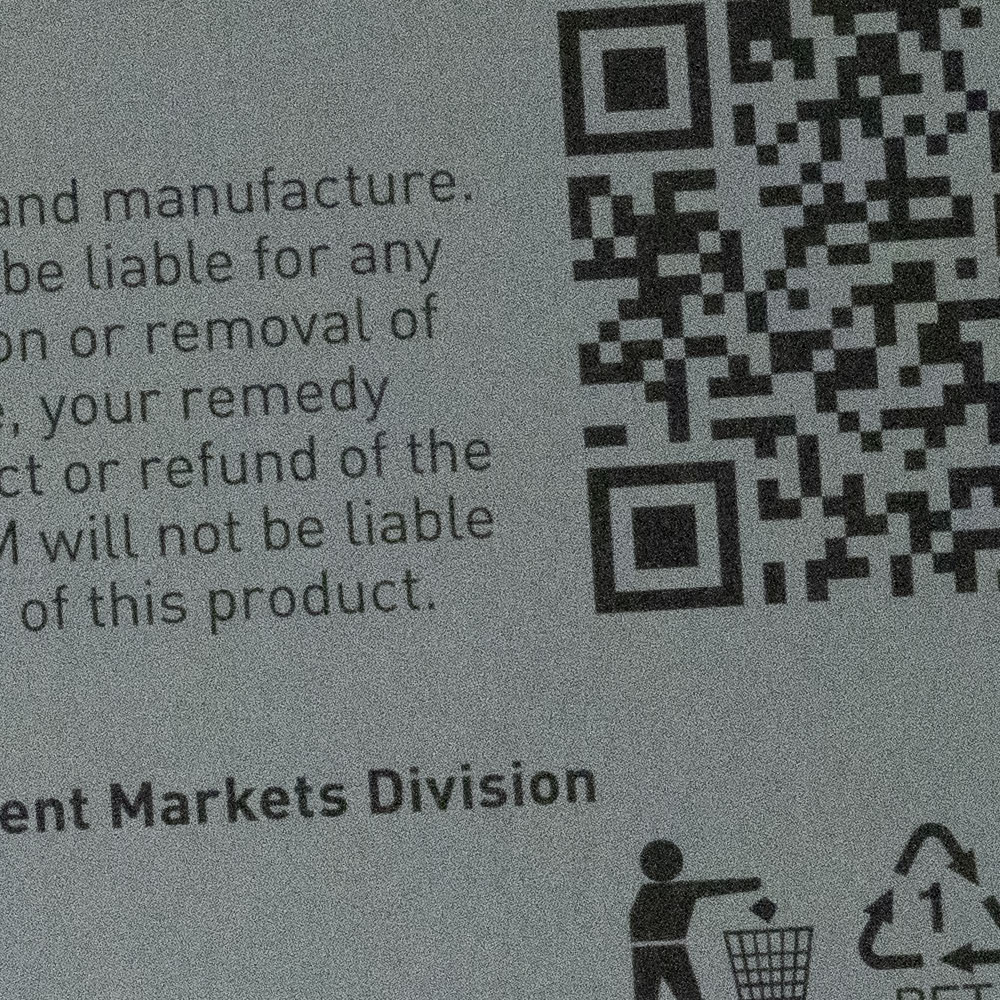 200mm Edge Crop f/11
---
300mm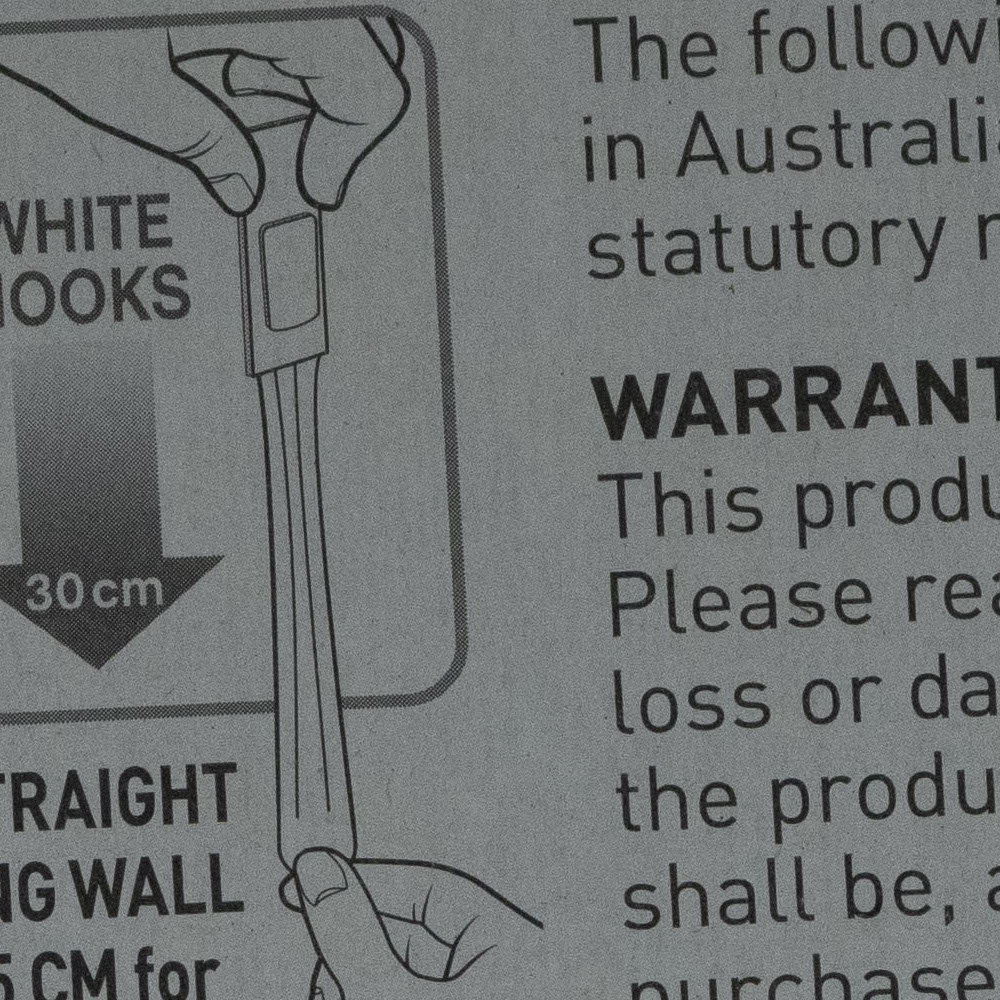 300mm Center Crop f/5.6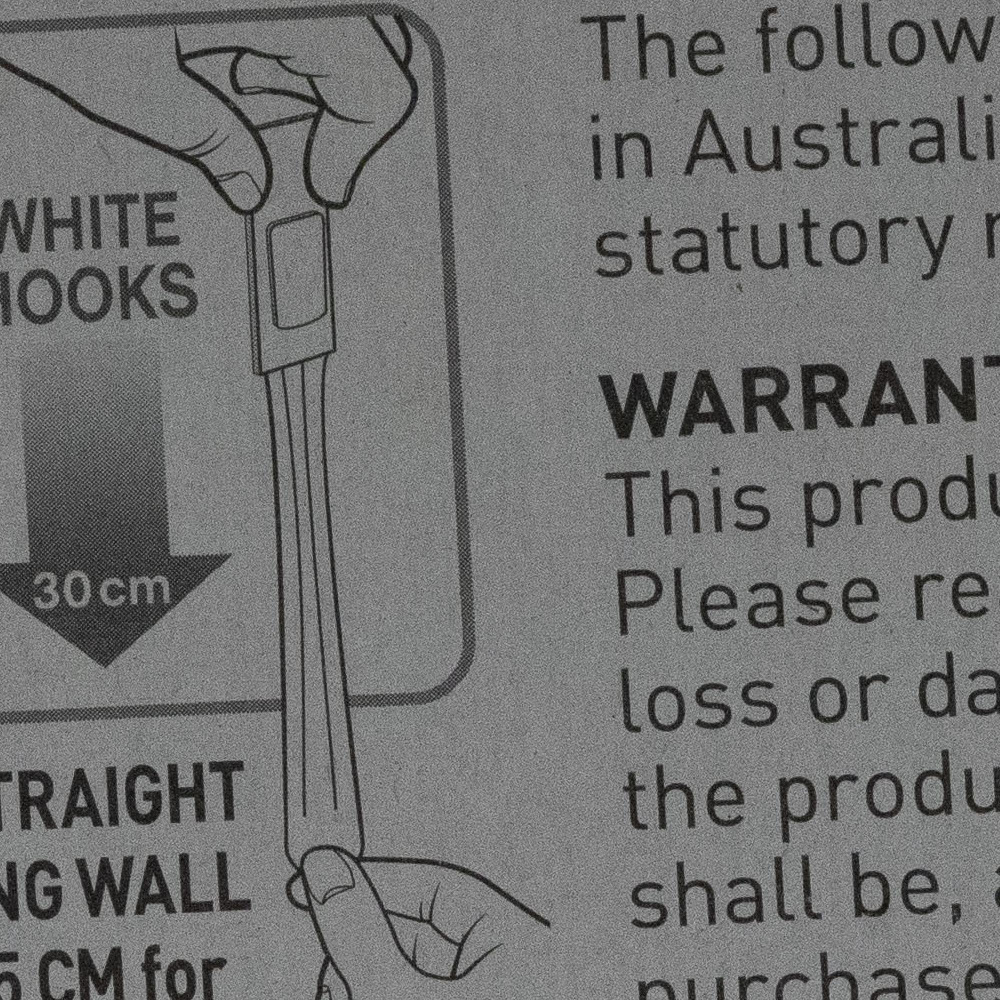 300mm Center Crop f/8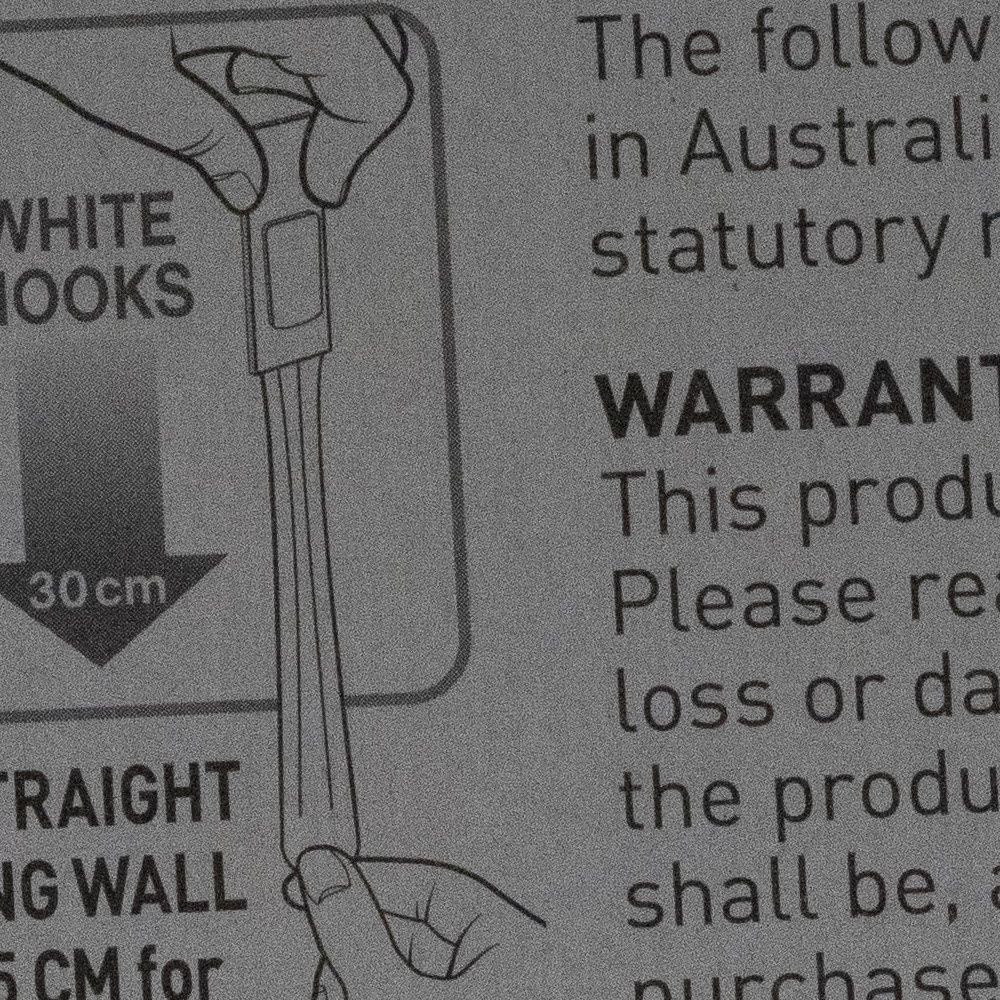 300mm Center Crop f/11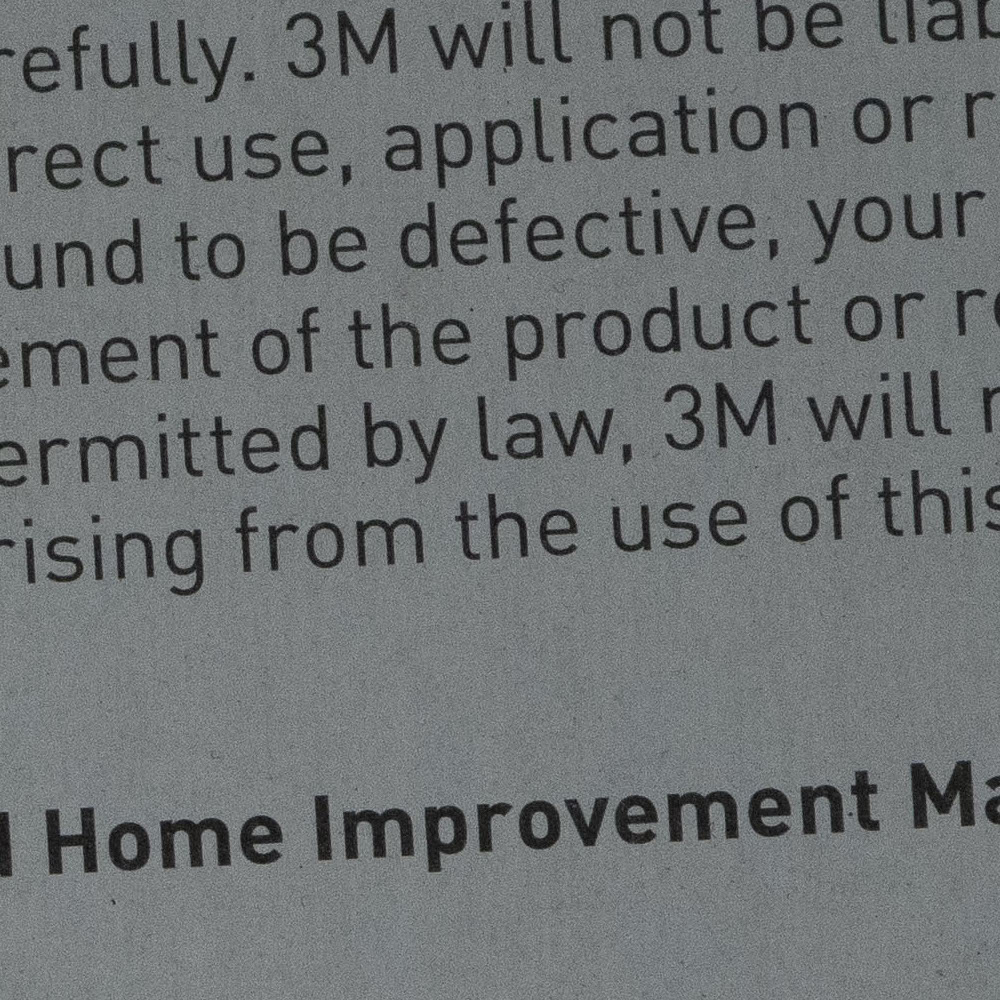 300mm Edge Crop f/5.6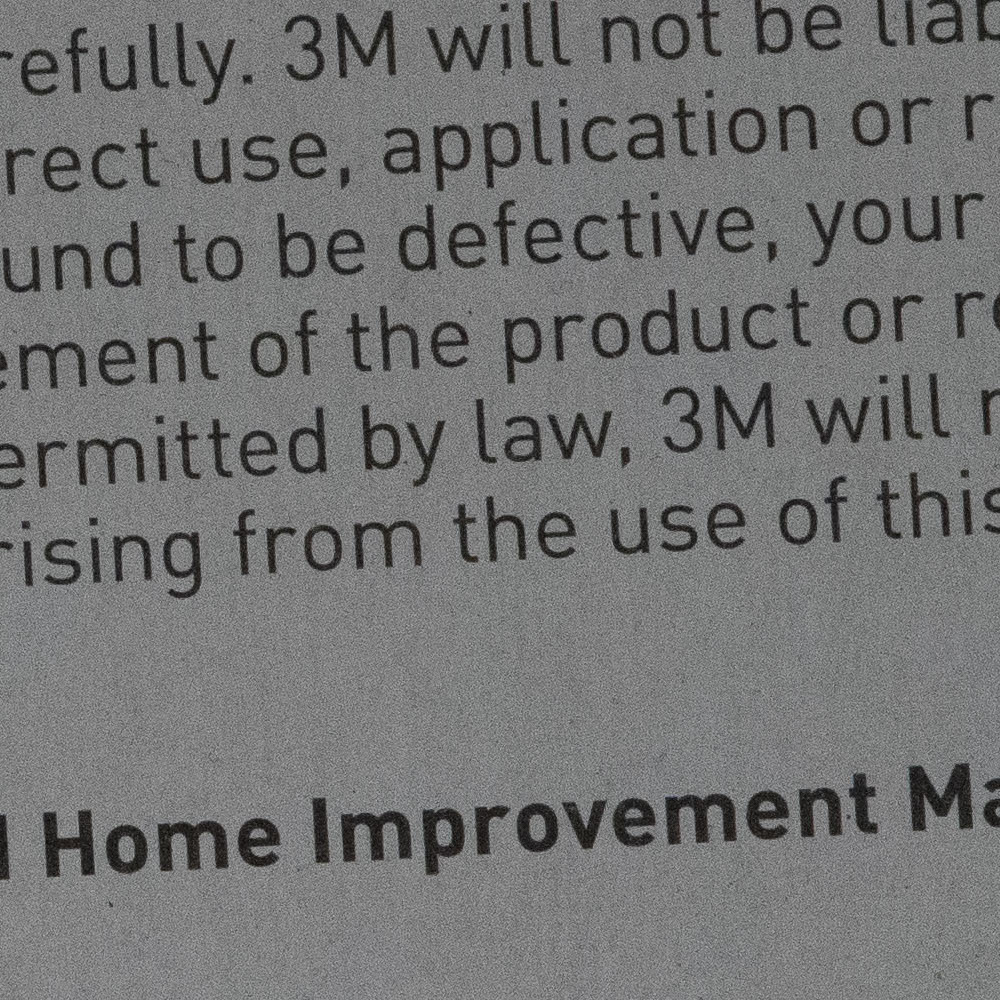 300mm Edge Crop f/8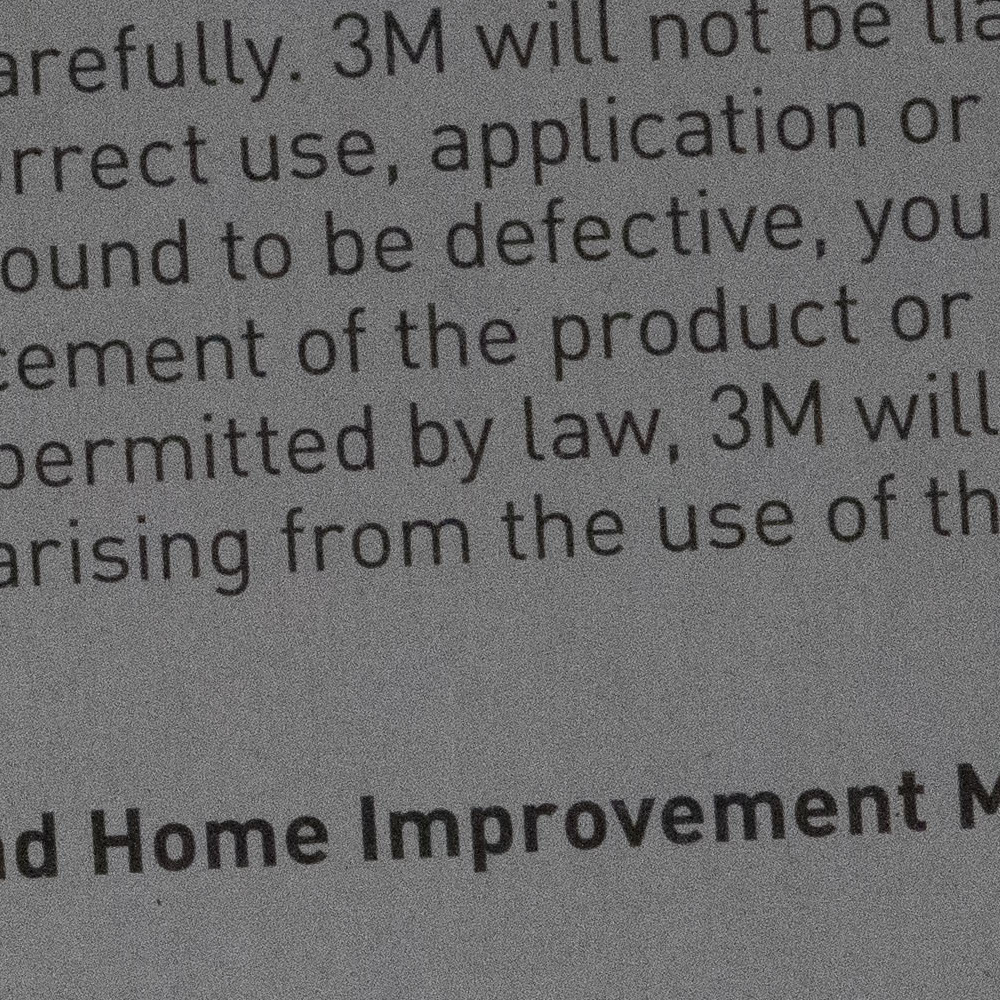 300mm Edge Crop f/11
---
400mm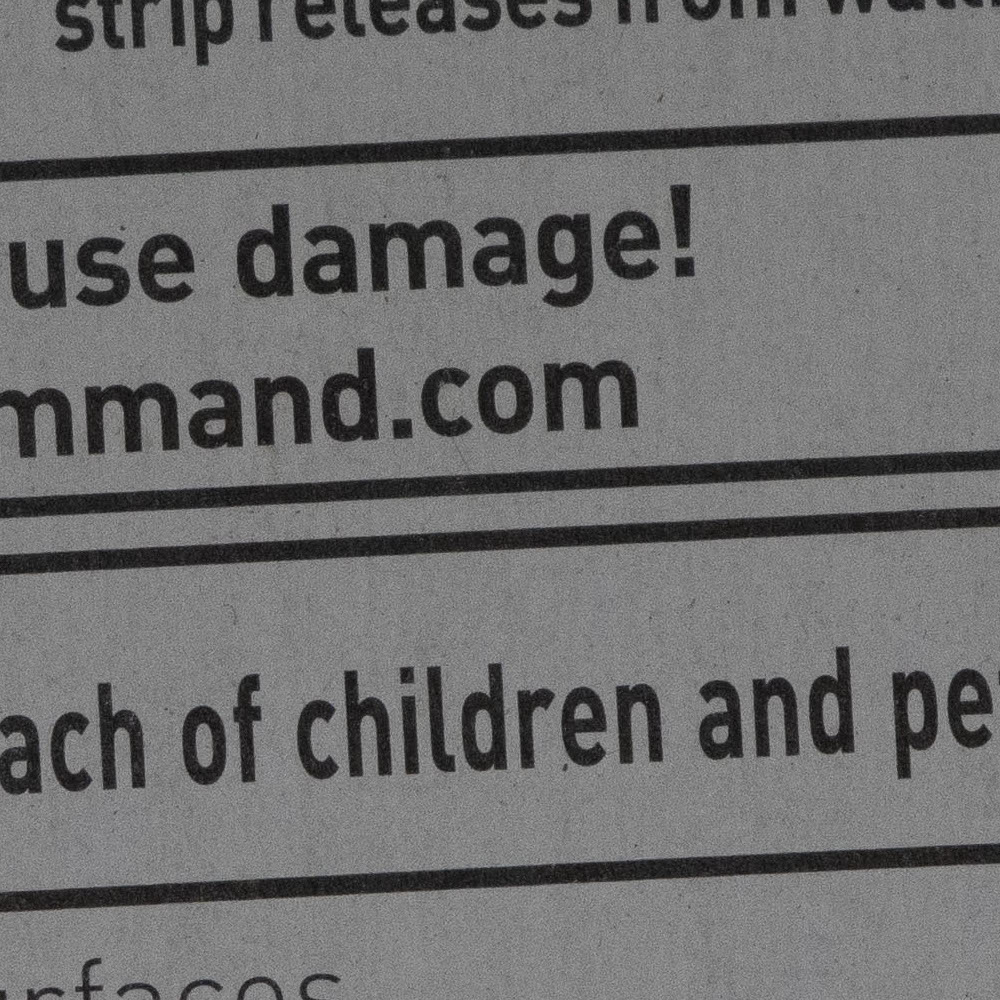 400mm Center Crop f/5.6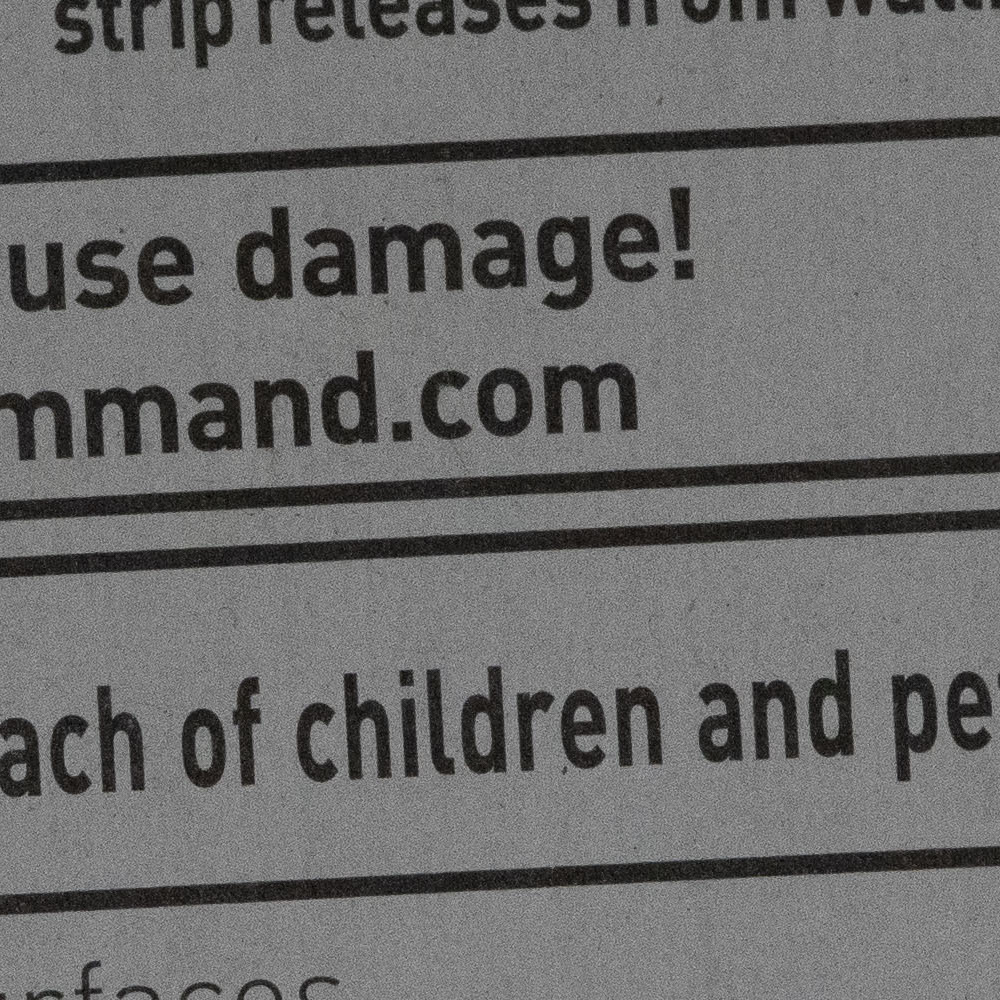 400mm Center Crop f/8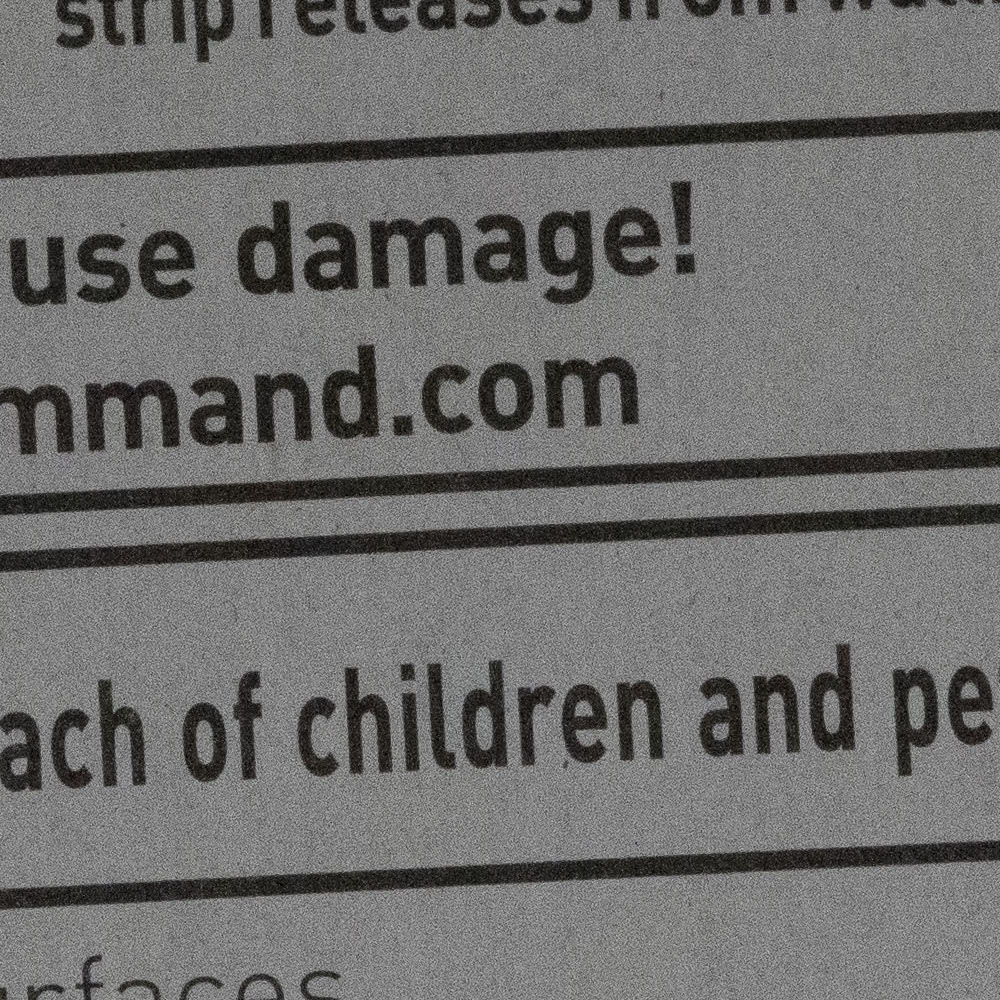 400mm Center Crop f/11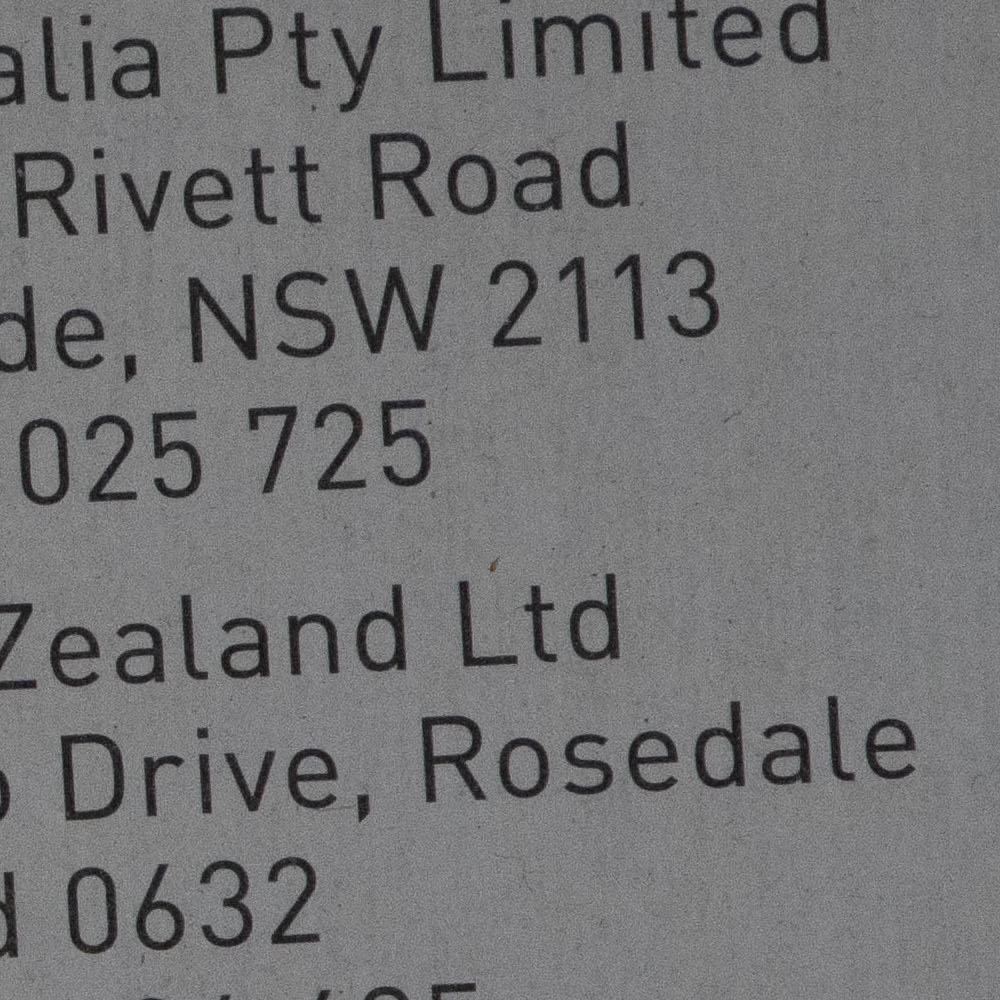 400mm Edge Crop f/5.6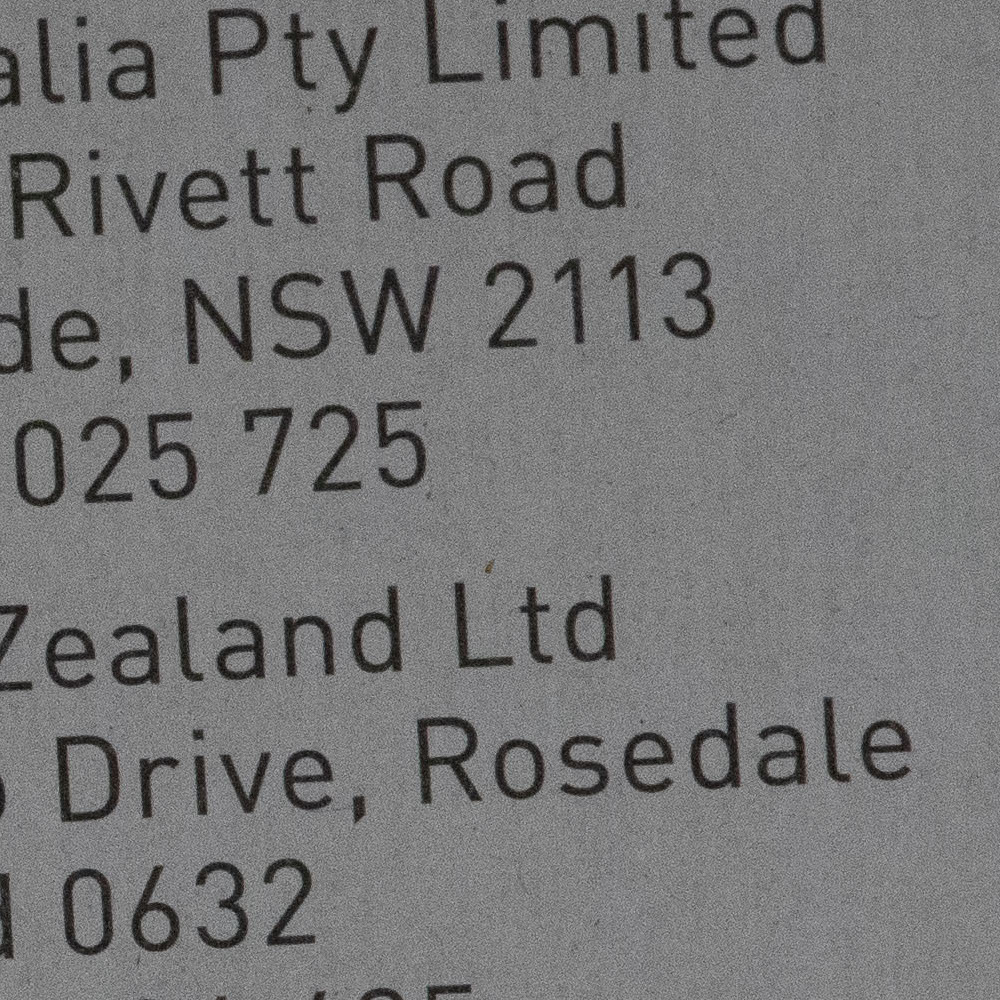 400mm Edge Crop f/8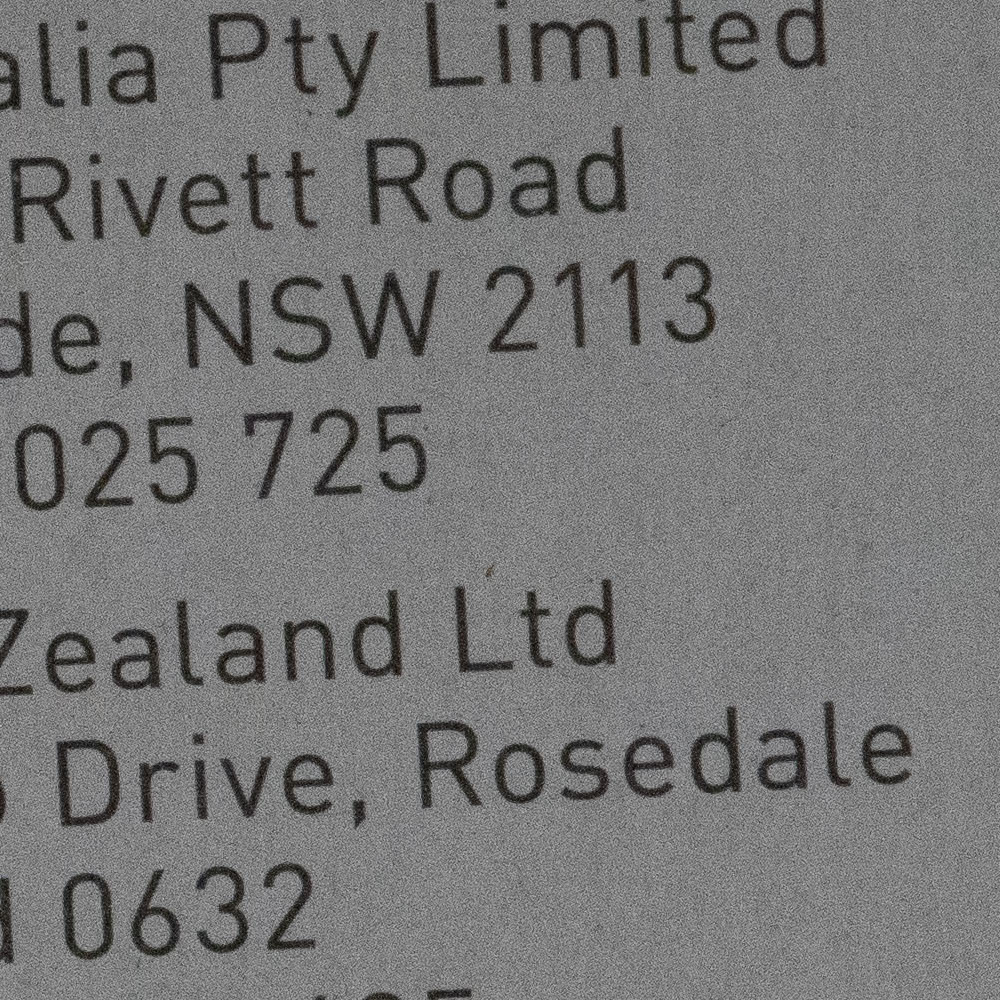 400mm Edge Crop f/11
---
500mm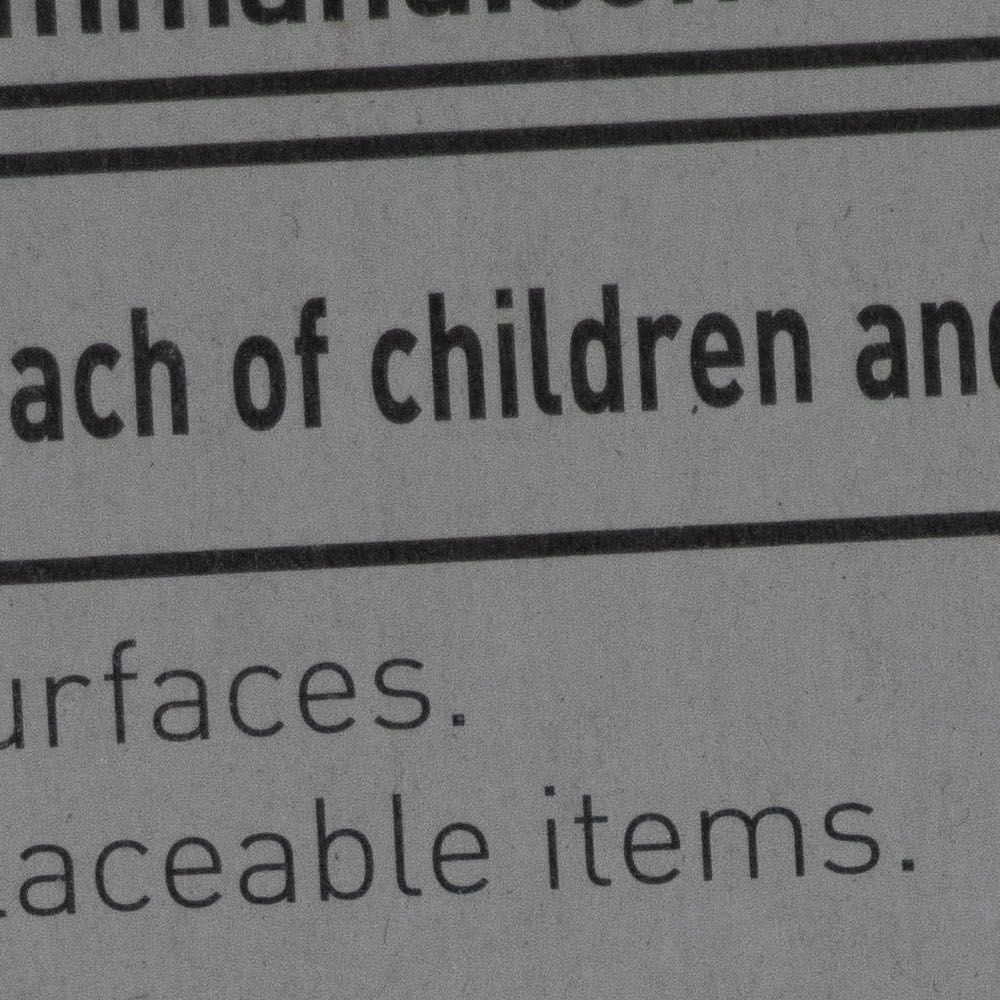 500mm Center Crop f/5.6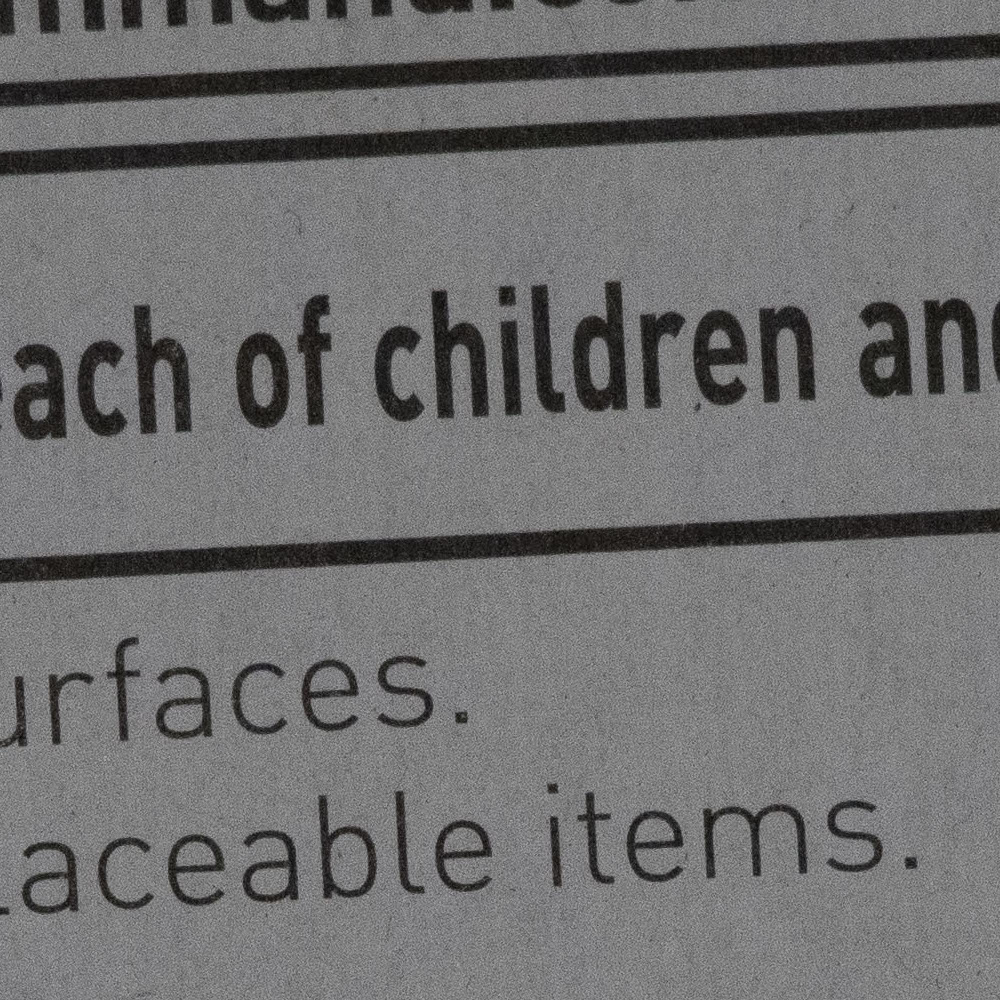 500mm Center Crop f/8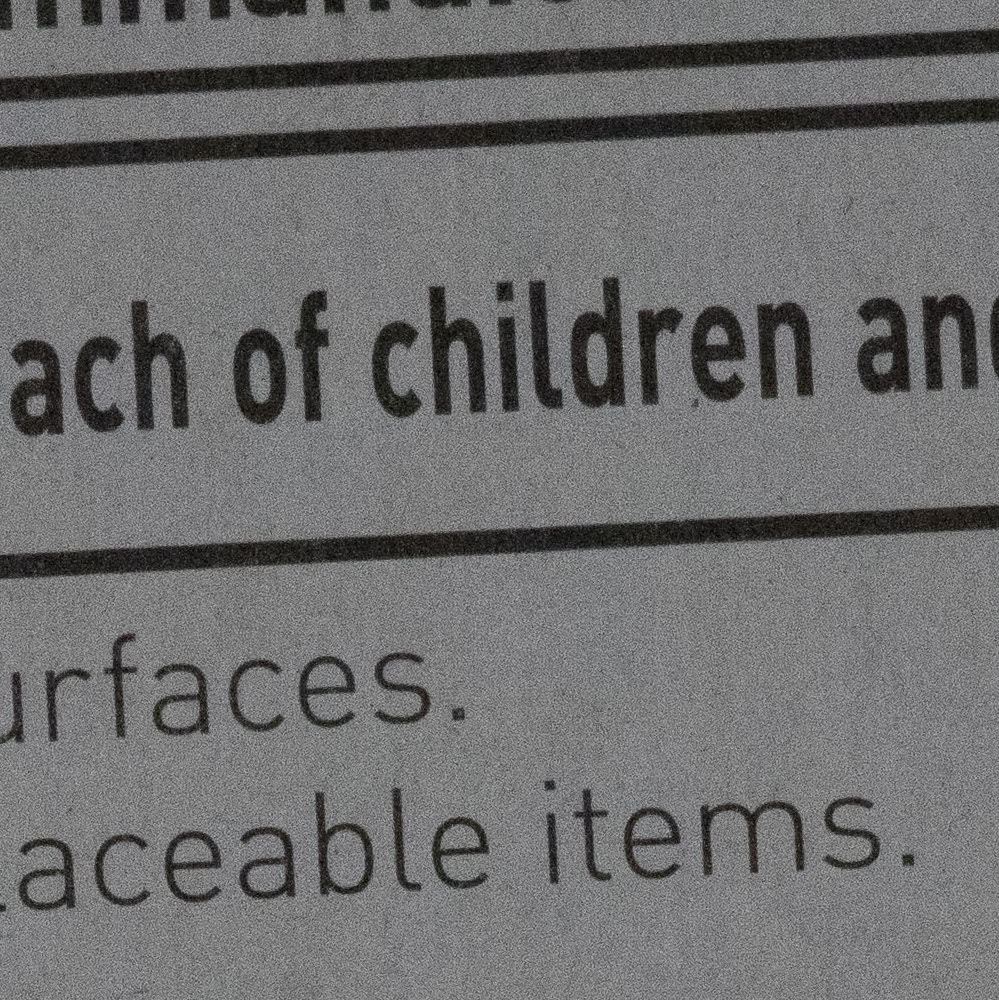 500mm Center Crop f/11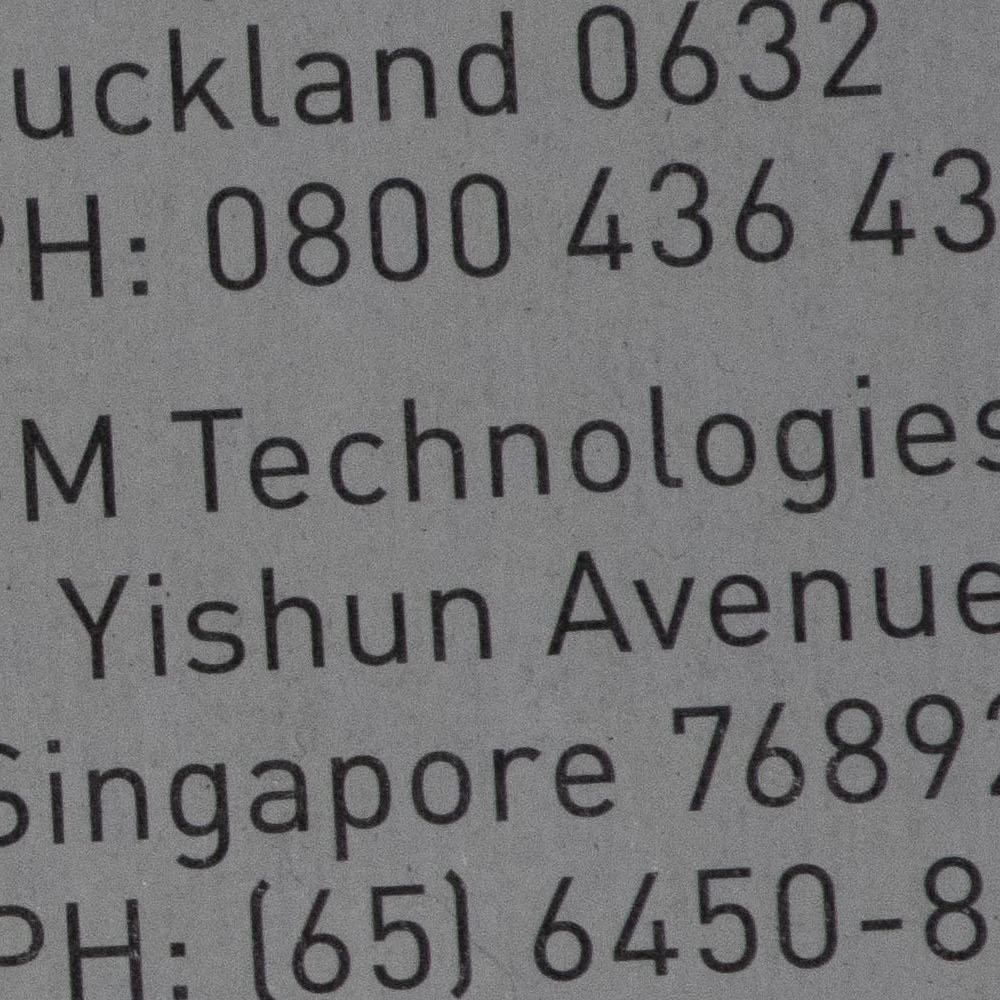 500mm Edge Crop f/5.6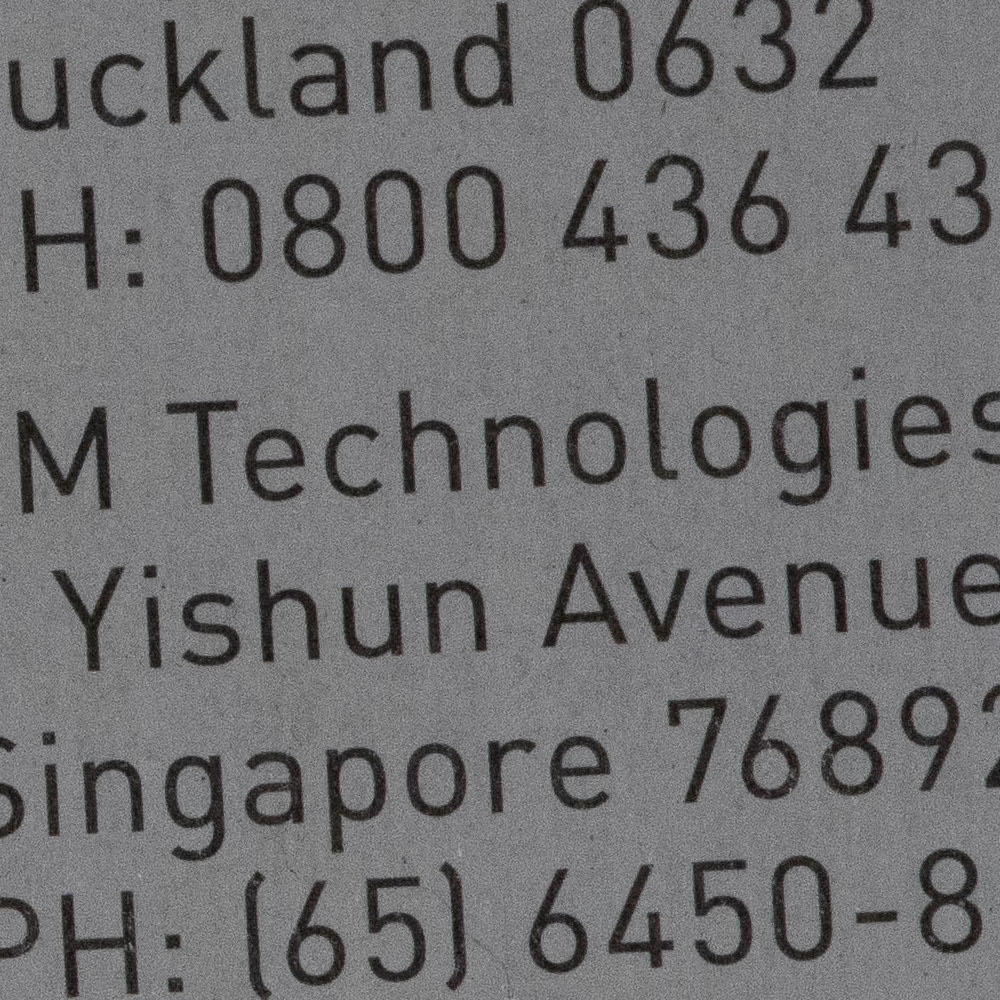 500mm Edge Crop f/8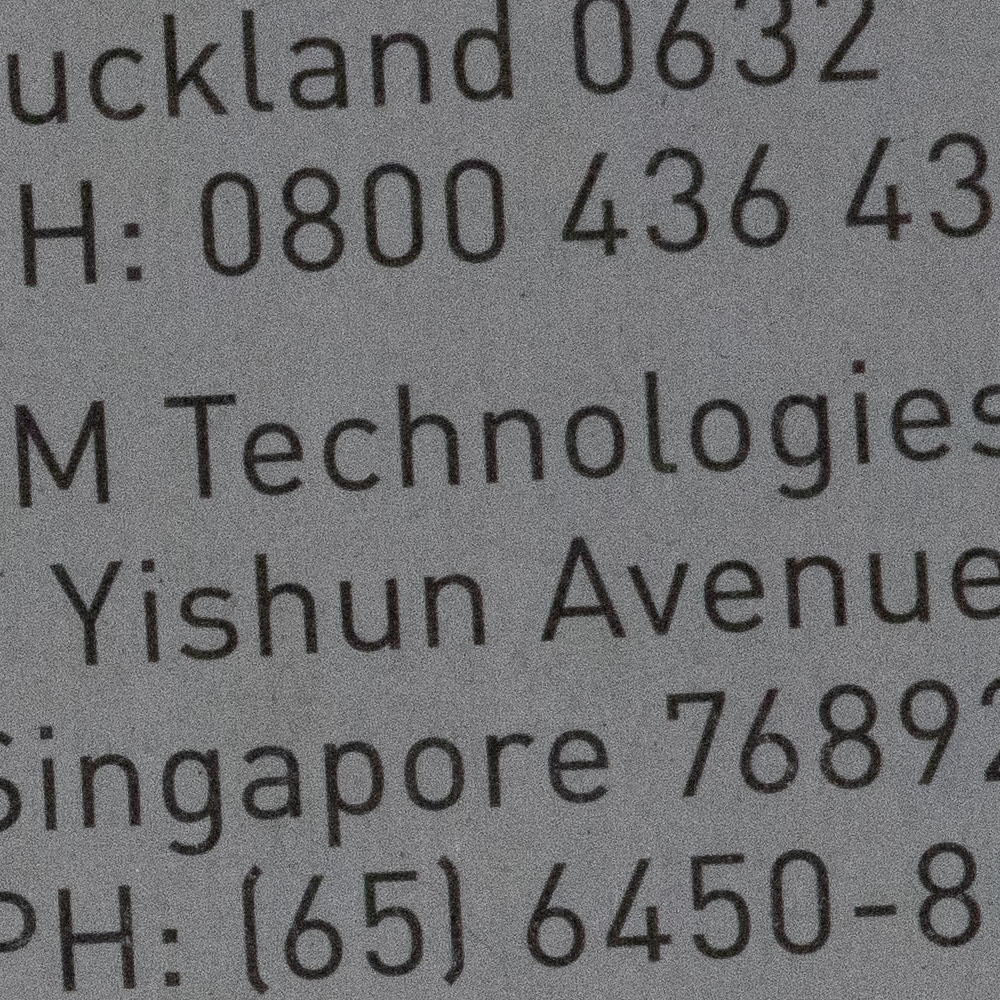 500mm Edge Crop f/11
---
What I wanted to test the most was the differences between Edge and Centre sharpness as well as the the effect of different Apertures. For me I think the sensor is starting to battle ISO grain at f/11 and this is impacting the apparent sharpness. In the field I've tried stopping down the Aperture to try and get a wider focus across the zoom area but it's tough the further out you zoom and the images above support this observation.
My conclusions in terms of the questions I was seeking answers to though, is firstly there's no noticable change in sharpness from the center to the edge at the closest zoom, irrespective of aperture. The edge starts to softens only slightly as you zoom in towards 500mm, and is independent of aperture.
The thing I didn't expect was the sharpness at f/5.6 being so consistent, throughout the zoom range. If you're isolating a subject at the extremes of zoom then it's probably not worth stopping down the aperture and in future when I'm shooting I'll just keep that aperture as wide open as I can unless I'm at the 200mm end of the zoom spectrum.
It's a truly amazing lens for the money and whilst I realise there are many other factors to consider, I at least answered my own questions.
About a month ago I started renting a used Nikon 200-500mm Zoom Lens that was in excellent condition. Initially my intention was to use it for photographing the kids playing outdoor sports, namely Soccer, Netball and Cricket. Having said that the thought occurred to me that it would be excellent for some Wildlife photography, here, here and here, and also…Astrophotography.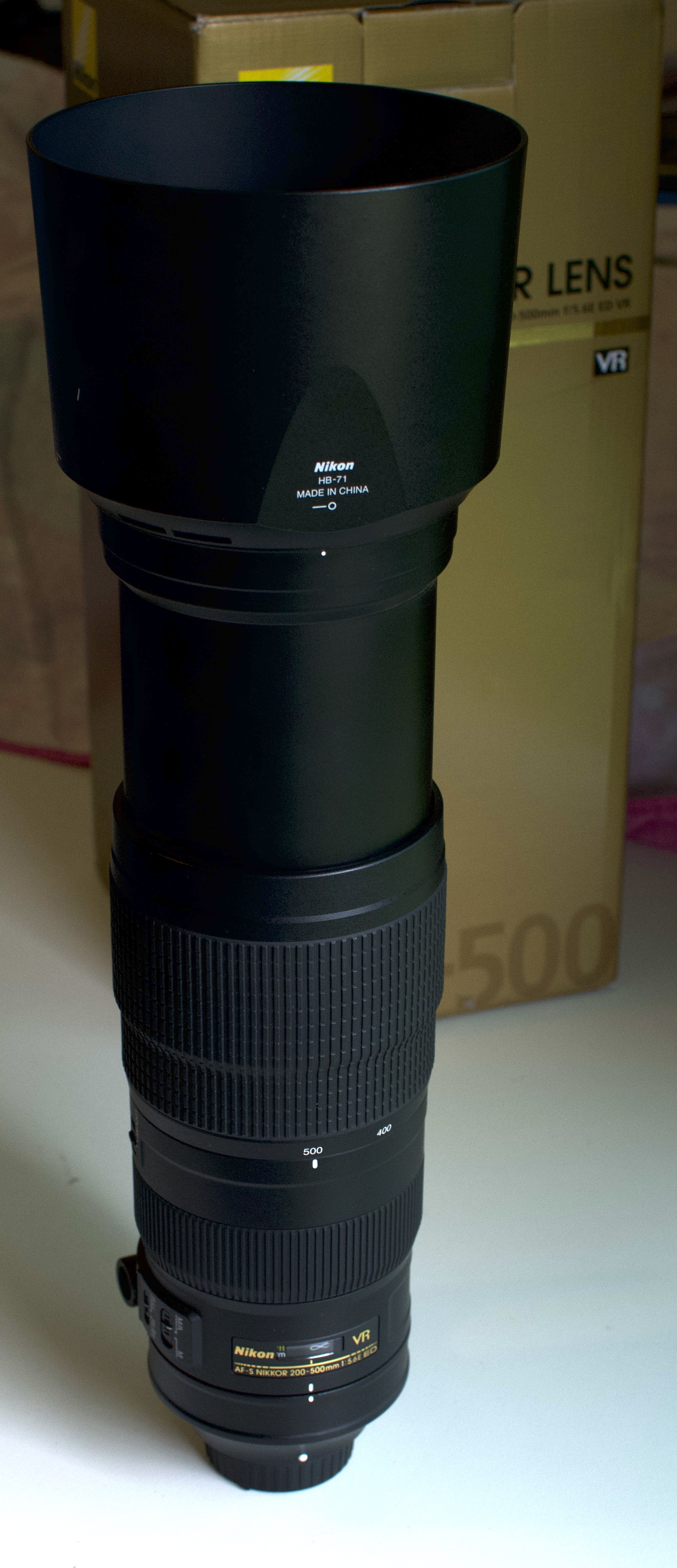 I was curious just how much I could see with my D500 (1.5x as it's a DX Crop-sensor) using the lens at 500mm maximum (750mm effective). The first step was to mount my kit on my trusty 20 year old, ultra-cheap, aluminium tripod. Guess what happened?
The bracket that holds the camera to the tripod base snapped under the weight of the lens and DSLR and surprising even myself, in the pitch dark, I miraculously caught them before they hit the tiles, by mere inches. Lucky me, in one sense, not so lucky in another - my tripod was now broken.
Not to be defeated, I applied my many years of engineering experience to strap it together with electrical tape…because…why not?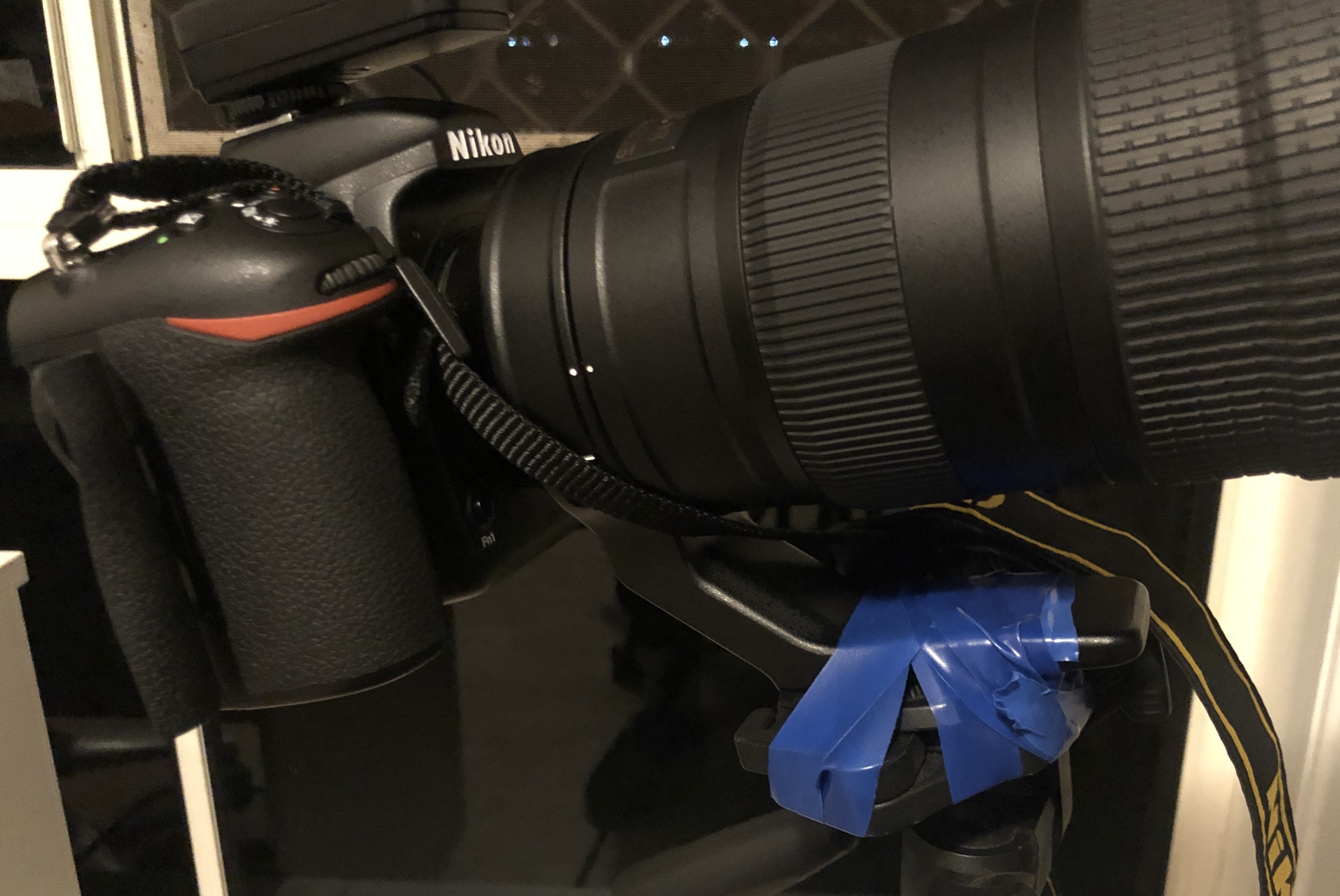 Using this combination I attempted several shots of the heavens and discovered a few interesting things. My PixelPro wireless shutter release did not engage the Image Stabilisation in the zoom lens. I suppose they figured that if you're using the remote, you've probably got a tripod anyhow so who needs IS? Well John does, because his Tripod was a piece of broken junk that was swaying in the breeze - no matter how gentle that breeze was…
Hence I ended up ditching the Tripod and opted instead for handheld, using the IS in the Zoom Lens. The results were (to me at least) pretty amazing!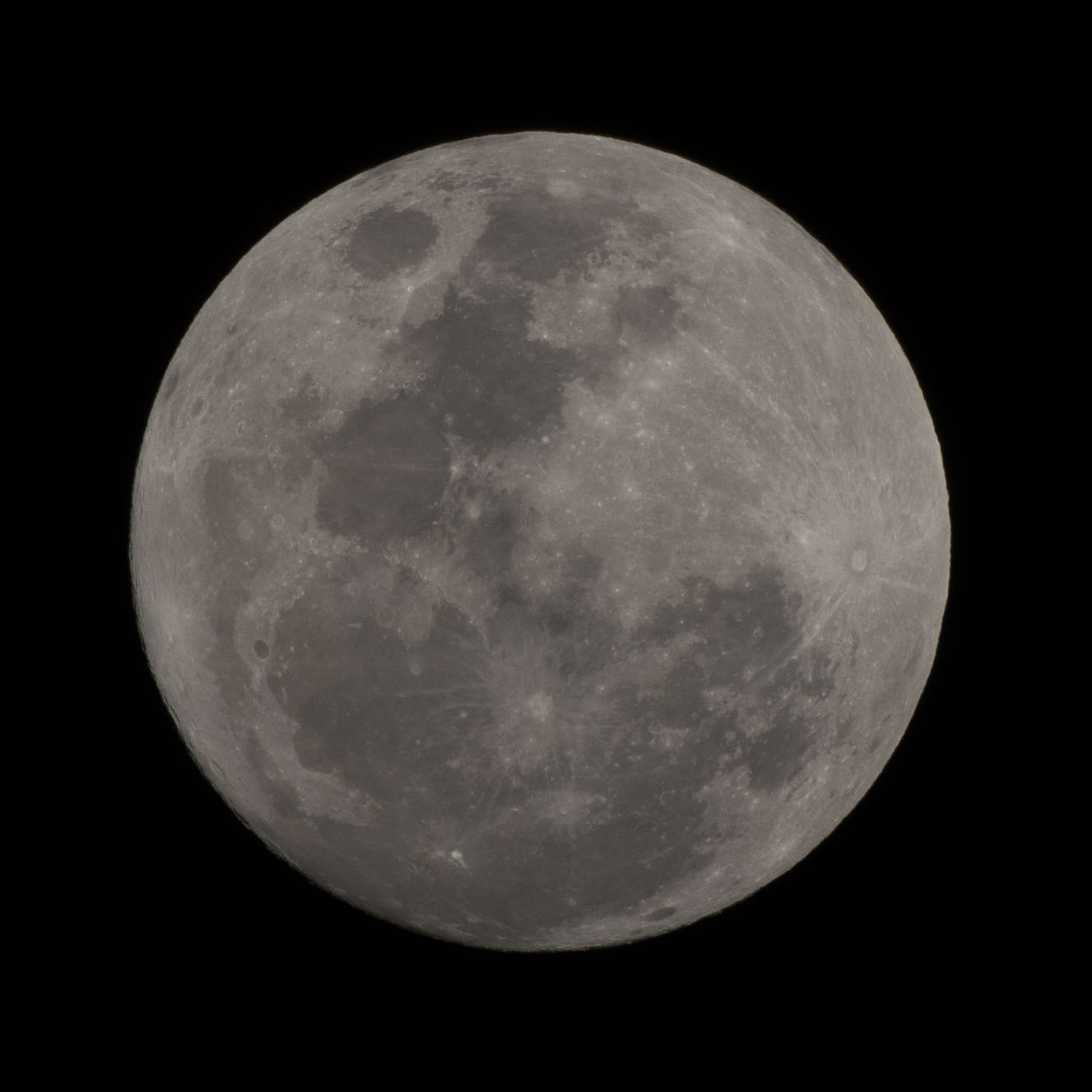 The Moon I photographed through all of its phases culminating in the above Full Moon image. By far the easier thing to take a photo of and in 1.3x crop mode on the D500 it practically filled the frame. Excellent detail and an amazing photograph.
Of course, I didn't stop there. It was time to turn my attention to the planets and luckily for me several planets are at or near opposition at the moment. (Opposition is one of those astronomy terms I learned recently, where the planet appears at its largest and brightest, and is above the horizon for most of the night)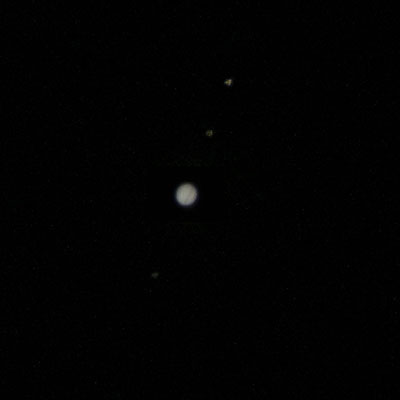 Jupiter and its moons, the cloud band stripes are just visible in this photo. Stacked two images, one exposure of the Moons and one of Jupiter itself. No colour correction applied.

Saturn's rings are just visible in this image.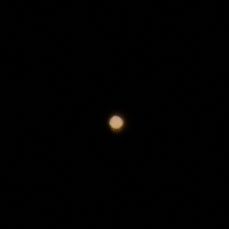 Mars is reddish and not as interesting unfortunately.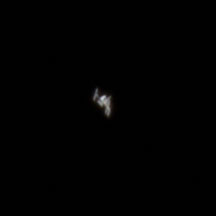 The ISS image above clearly shows the two large solar arrays on the space station.
What's the problem?
Simple. It's not a telescope…is the problem. Zoom Lenses are simply designed for a different purpose than maximum reach taking photos of planets. I've learned through research that the better option is to use a T-Ring adaptor and connect your DSLR to a telescope. If you're REALLY serious you shouldn't use a DSLR either since most have a red-light filter which changes the appearance of nebulae, you need to use a digital camera that's specifically designed for Astrophotography (or hack your DSLR to remove it from some models if you're crazy enough).
If you're REALLY, REALLY interested in the best photos you can take, you need an AltAz or Altitude - Azimuth mount that automatically moves the camera in opposition to Earths rotation to keep the camera pointing in the same spot in the night sky for longer exposures. And if you're REALLY, REALLY, REALLY serious you want to connect that to a guide scope that further ensures the auto-guided mount is tracking as precisely as possible. And if you're REALLY, REALLY, REALLY, REALLY serious you'll take many, many exposures including Bias Frames, Light Frames, Dark Frames, and Frame Frames and image stack them to reduce noise in the photo.
How Much Further Can You Go With a DSLR and Lenses?
Not much further, that's for sure. I looked at adding Teleconverters, particularly the TC-14E (1.4x) and then a TC-20E (2x) which would give me an effective focal length of 1,050mm and 1,500mm respectively. The problem is that you lose a lot of light in the process and whilst you could get a passable photo at 1,050mm, with 1,500 on this lens you're down to an aperture of f/11 which is frankly, terrible. Not only that but reports seem to indicate that coma (chromatic aberration) is pretty bad with the 2x Teleconverter coupled with this lens. The truth is that Teleconverters are meant for fast primes (f/4 or better) not a f/5.6 Zoom.
Going to an FX Camera Body wouldn't help since you'd lose the 1.5x effective zoom from the DX sensor, although you might pick up a few extra pixels, the sensor on my D500 is pretty good in low light, so you're not going to get a much better low-light sensor for this sort of imaging. (Interestingly the pixel density of the sensor between the D500 DX and D850 FX, leaves my camera with 6.7% more pixels per square cm so it's still the better choice)
How Many Pixels Can You See?
Because I'm me, I thought let's count some pixels. Picking Jupiter because it's big, bright and easy to photograph (as planets go) with my current combination it's 45 pixels across. Adding 1.4x Teleconverter gets me to an estimated 63 pixels, and 2.0x to 90 pixels diameter. Certainly that would be nicer, but probably still wouldn't be enough detail to make out the red spot with any real clarity.
Just a Bit of Fun
Ultimately I wanted to see if it was possible to use my existing Camera equipment for Astronomy. The answer was: kinda, but don't expect more than the Moon to look any good. If you want pictures somewhere between these above and what the Hubble can do, expect to spend somewhere between $10k –> $30k AUD on a large aperture, large focal length telescope, heavy duty AltAz mount, tracking system and specialised camera, and add in a massive dose of patience waiting for the clearest possible night too.
If nothing else for me at least, it's reawakened a fascination that I haven't felt since I was a teenager about where we sit in the Universe. With inter-planetary probes and the Hubble Space Telescope capturing amazing images, and CGI making it harder to pick real from not-real planets, suns and solar systems, it's easy to become disconnected from reality. Looking at images of the planets in ultra-high resolution almost doesn't feel as real as when you use your own equipment and see them with your own eyes.
So I've enjoyed playing around with this but not because I was trying to get amazing photographs. It's been a chance to push the limits of the gear I have with me to see a bit more of our Solar System, completely and entirely on my own from my own backyard. And that made astronomy feel more real to me than it had for decades.
The stars, the moon, the planets and a huge space station that we humans built, are circling above our heads. All you need to do is look up…I'm really glad I took the time to do just that.